In Malaysia Current Affairs, GK & News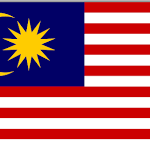 A former deputy Prime Minister of Malaysia, Muhyiddin Yassinv has been recently appointed as the country's new Prime Minister. The appointment was announced by Malaysia's King Sultan Abdullah Sultan Ahmad Shah. Muhyiddin recently sworn in as the new Prime Minister. He replaced the previous head of the country Mahathir Mohamad, who resigned from his Prime Minister ..
Topics: In Malaysia • Malaysia • Prime Ministers of Malaysia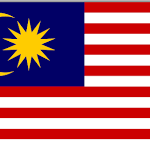 The 94-year old Malaysian Prime Minister Mahathir Mohamad recently tendered resignation from his role unexpectedly. After 2018 general election, his resignation has triggered the first major political crisis in the country. Mahathir Mohamad has resumed work with a new title of interim prime minister, after his resignation.
Topics: In Malaysia • Politics of Malaysia • Prime Ministers of Malaysia
Tommy Thomas, an ethnic Indian Christian lawyer, has been appointed as the new attorney general of Malaysia. He succeeded Mohamad Apandi Ali. Tommy is the first practising lawyer to be appointed directly from the Malaysian Bar to be the attorney general, and the first non-Malay and non-Muslim Malaysian to hold this post. The appointment has ..
Topics: Attorney General of Malaysia • Commanders of the Order of Loyalty to the Crown of Malaysia • Countries • Government of Malaysia • In Malaysia • Malaysia • Malaysian Muslims • Mohamed Apandi Ali • Orders, decorations, and medals of Malaysia • Politics of Malaysia • Tommy Thomas
Mahathir bin Mohamad has become the new Prime Minister of Malaysia on May 10, after scoring a historic victory at the 14th general election 2018. With this, 92-year old Mahathir became the oldest living Prime Minister of Malaysia and the world's oldest head of government. His coalition party 'Pakatan Harapan' defeated the governing Barisan Nasional ..
Topics: Government • In Malaysia • International reactions to the 2018 Malaysian general election • Mahathir Mohamad • Malaysian Muslims • Najib Razak • Orders, decorations, and medals • Orders, decorations, and medals of Malaysia • Prime Ministers of Malaysia