In Italy Current Affairs, GK & News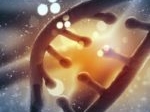 The eight-session of the Governing Body of International Treaty of Plant Genetic Resources for Food and Agriculture (ITPGRFA) is being held in Rome, Italy from 11-16 November 2019.  ITPGRFA was adopted by the Thirty-First Session of the Conference of the Food and Agriculture Organization of the United Nations on 3 November 2001. ITPGRFA also known as ..
Topics: Biodiversity • Food and Agriculture Organization • Food security • Genetic resources • Genetics • In Italy • International Treaty on Plant Genetic Resources for Food and Agriculture • Law by country • Plant genetic resources • Politics by country • Seeds • Sustainable agriculture
On 21st March, Italy's PRISMA Earth observation satellite launched into orbit by the European Vega rocket from the Guiana Space Center in Kourou, French Guiana. PRISMA (or Precursore Iperspettrale della Missione Applicativa) is a small hyperspectral imaging satellite i.e. designed to provide information about environmental monitoring, resources management, pollution and crop health. The satellite includes ..
Topics: Earth observation satellites • HySIS • In Italy • PRISMA • Spacecraft • Spaceflight • Vega