In Egypt Current Affairs, GK & News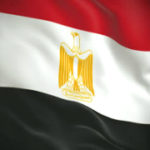 The former of Egypt President Mohammed Hosni Mubarak, passed away recently at the age of 91. He was the President of the country for nearly 30 years. Mubarak was a former Chief of the country's Air Force. After he became the Vice President of Egypt in 1981, he assumed power as the President after his ..
Mohamed Morsi (67), the former President of Egypt, has passed away in Cairo on June 17 after collapsing during his court trial that charged him of espionage and inciting violence. He was the first democratically-elected President of Egypt. His death has raised doubts over the 'torturous' condition under which he was kept in prison. Voices ..
Topics: Decades • Egyptian coup d'état • Egyptian Crisis • In Egypt • Mohamed Morsi • Muslim Brotherhood in post-Mubarak electoral politics of Egypt • Politics by country • Politics of Egypt • Protests • Protests in Egypt