Page-4 of
Iceland Current Affairs, GK & News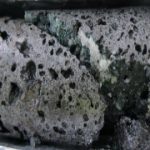 In a unique experiment, scientists from Iceland have discovered a new way to trap the greenhouse gas (GHG) carbon dioxide (CO2) deep underground by changing it into rock. The new way was discovered as by Scientists from Columbia University's Lamont-Doherty Earth Observatory and other institutions as part of a pilot program called CarbFix project. The ..
Month: Current Affairs - June, 2016
Topics: Climate change • Global warming • Iceland • Science and Technology • UPSC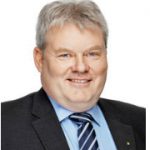 Iceland ruling coalition Government has named Sigurdur Ingi Johannsson (53) as the new Prime Minister after igmundur Gunnlaugsson had stepped down . Prior to this, he was Agriculture and Fisheries Minister (since 2013) and deputy leader of the Progressive Party of the Ireland. Earlier from May 2013 to December 2014 he also had served as ..
Month: Current Affairs - April, 2016
Topics: appointments • Current Affairs 2016 • Iceland • Persons in News • Prime minister • Sigurdur Ingi Johannsson
India was placed at 117th position in the recently released World Happiness Report 2015 among the 158 studied nations. The report was published by the United Nations (UN) Sustainable Development Solutions Network (SDSN). Key facts from report Top five countries: Switzerland (1st), Iceland (2nd), Denmark (3rd), Norway (4th) and Canada (5th). Bottom five countries: Rwanda ..
Month: Current Affairs - April, 2015
Topics: Canada • Current Affairs 2016 • Denmark • Iceland • India • Norway • Switzerland
The average life expectancy of Japanese women increased to 86.61 years in 2013, up from 86.41 the previous year, making them the world's longest-lived females for the second consecutive year.  Japanese men's lifespan rose above 80 for the first time in 2013. A Japanese infant born in 2013 can be expected to live 80.21 years, ..
Month: Current Affairs - July, 2014
Topics: Current Affairs 2014 • Hong Kong • IBPS • Iceland • Japan • Socio-Economic • Switzerland
Global Peace Index (GPI) for year 2014 has been released by Institute for Economics and Peace in London. The GPI measured peace in 162 nations on the basis of 22 parameters. India slipped two ranks than previous year and has been positioned 143rd in the global rankings. Some key observations from GPI 2014: Syria replaced Afghanistan ..
Month: Current Affairs - June, 2014
Topics: Afghanistan • Australia • Austria • Bangladesh • Belgium • Canada • China • Current Affairs 2014 • Denmark • Finland • Georgia • IBPS • Iceland • Japan • Nepal • New Zealand • Norway • Pakistan • Socio-Economic • Sri lanka • Sudan • Switzerland • Syria