Ibrahim Mohamed Solih: Current Affairs, GK & News - 2020-2021
Maldives re-joins Commonwealth
Published: February 3, 2020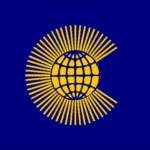 Maldives officially re-joined the Commonwealth on February 1, 2020 and became the 54th member of the Commonwealth Union. The President of Maldives, Ibrahim Mohamed Solih had applied for re-joining the bloc in December 2018. The country has been admitted after the official assessment and consultations made by the organisation. The country is set be a part ..
Topics: Commonwealth • Ibrahim Mohamed Solih • Maldives
Narendra Modi conferred with Maldives's 'Nishan Izzuddin' award
Published: June 8, 2019
Maldives has conferred 'Nishan Izzuddin' award on Prime Minister Narendra Modi. It is the highest award to honour foreign nationals. On June 8, Mr. Modi arrived in Male on the first leg of his two-nation tour to the Maldives and Sri Lanka. This will also be the first bilateral visit to the Maldives of an ..
Topics: Countries • Faisal Naseem • Geography of Asia • Ibrahim Mohamed Solih • Maldives • Maldivian presidential election • Mohamed Nasheed • Narendra Modi • South Asia
India to give USD 1.4 billion financial assistance to Madives
Published: December 18, 2018
The Union government has decided to give USD 1.4 billion to the island nation of Maldives. This decision came after Maldivian president Ibrahim Mohamed Solih met Prime Minister Narendra Modi during his 3-days visit to India. This is Solih's first foreign trip after he was sworn in as the President of Maldives in a ceremony on 17th ..
Month: Current Affairs - December, 2018
Topics: Ibrahim Mohamed Solih • India • Indian Ocean • Madives
Ibrahim Mohamed Solih wins 2018 Presidential Election of Maldives
Published: September 25, 2018
Opposition leader Ibrahim Mohamed Solih has won the 2018 presidential election of Maldives. He will take office on 17th November 2018, after having defeated President Abdulla Yameen in the election. The Maldives is a key battleground in the rivalry between China and India. Solih's win presents an opportunity for India to rebuild the traditionally strong ..
Topics: Abdulla Yameen • Countries • Geography of Asia • Ibrahim Mohamed Solih • Maldives • Maldivian presidential election • Republics • South Asia
Advertisement