HSBC Bank Current Affairs, GK & News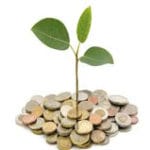 HSBC India's chairman Naina Lal Kidwai announced to launch 'green bonds' in India for raising funds for investments in environmental projects. Announcement was done by the HSBC chairman in a Ficci event held on 3 August 2015. The total investment attracted by Green Bonds in last two years is 37 million dollars. HSBC is the ..
Month: Current Affairs - August, 2015
Topics: Banking • Green Bonds • HSBC Bank • infrastructure
Responding to the pressure coming from India and other nations, Switzerland has introduced key changes in its local laws pertaining to assistance to foreign countries in their pursuit of black money allegedly amassed in Swiss banks. These amendments would allow India and other nations to make 'group requests' for information about suspected black money stashers, ..
Month: Current Affairs - August, 2014
Topics: Current Affairs 2014 • HSBC Bank • IBPS • india-switzerland • Socio-Economic • Switzerland
The HSBC Services Purchasing Managers' Index (PMI), compiled by Markit, fell to 46.7 in December from 47.2 in November, registered the sixth consecutive monthly drop in output levels, the longest period of continuous reduction since the 2008/2009 global financial crisis. The sharpest decline in new orders was noted in hotels and restaurants. The post and ..
Month: Current Affairs - January, 2014
Topics: Current Affairs 2014 • Economy • HSBC Bank
The British tax authorities launched an investigation into allegations of money laundering against HSBC. HSBC Bank has been accused of opening offshore bank accounts in Jersey for serious criminals living in Britain. This move from British Tax authorities came after a whistleblower was secretly provided a detailed list of names, addresses and bank accounts of ..
Month: Current Affairs - November, 2012
Topics: 2012 • Corruption • HSBC Bank • Money Laundering • November 2012 • Socio-Economic • UK
India Against Corruption (IAC) charged HSBC Bank with unning 'hawala' (money laundering) transactions. IAC members alleged that Mukesh and Anil Ambani among others, had crores of rupees sitting in Swiss banks.   Those named were part of the list of 700 people who had accounts with HSBC banks in Switzerland. The list was shared by the ..
Month: Current Affairs - November, 2012
Topics: 2012 • Corruption • HSBC Bank • Money Laundering • November 2012 • Socio-Economic