Holi Current Affairs, GK & News
India and Nepal celebrated Holi, the festival of colors, despite the ongoing COVID-19 outbreak. This year's events were relatively sombre due to the Coronavirus scare. About the Festival Holi is an ancient Hindu festival and one of the most popular Indian festivals. It is considered as 'festival of spring' or 'festival of colors' and signifies ..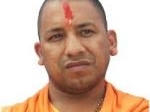 The Chief Minister of Uttar Pradesh Yogi Adityanath inaugurated the 10-day Rangotsav festival at Barsana in Mathura, Uttar Pradesh. He also participated in the inaugural event of the festival called Laddoo Holi. Mathura is known for the colourful Holi celebration and will host various forms of the Holi festival at different venues by cultural events.
Topics: Holi • Uttar Pradesh • Yogi Adityanath
The Traffic Index 2018 was published by TomTom, a company offers traffic solutions, uses location technology to collect traffic information, and has been publishing city rankings for eight years. The index ranks 403 cities across 56 countries. How the Index was measured? It takes into account: Congestion which is defined in terms of the additional ..
Category: Economy & Banking Current Affairs
Topics: Christmas • Delhi • Holi • Independence Day • Istanbul • Metro • Mumbai • Tel Aviv • TomTom • Traffic congestion • Traffic Index • Traffic Index 2018
Sushma Swaraj, External Affairs minister has asked Indian High Commissioner in Pakistan to send a report on incident where 2 minority Hindu girls were kidnapped on Holi in Sindh province. The 2 girls, 13 year-old Raveena and 15-year old Reena were allegedly kidnapped and forcibly converted to Islam in Ghotki district. This incident has led the ..
Topics: Christianization • Cricket • Forced conversion • Ghotki • Holi • Imran Khan • Islamization • Pakistan • Religious conversion • Sindh
Eminent Indian playwright Mahesh Elkunchwar has been chosen for the 2019 META Lifetime Achievement Award. He will be conferred upon with the award on March 12, along with the winners of the 14th Mahindra Excellence in Theatre Awards (META) festival. Elkunchwar is critically-acclaimed and widely-known for having experimented with a wide range of drama and ..
Topics: Chandrakant Kulkarni • Holi • Indian culture • Indian films • Maharashtra • Mahesh • Mahesh Elkunchwar • Marathi theatre • States and union territories of India
The Shigmotsav is the biggest festival for the Hindus in Goa, which is celebrated in the month of Phalguna (March) from the 9th moon day to full moon day as per the Hindu calendar. The 5th day is called 'Rang Panchami'. This day of rejoicing is celebrated with the abundant use of 'Gulal' or red ..
Topics: Culture of Goa • Festivals • Fugdi • Goa • Hinduism in Goa • Holi • Holi across india • Panchami • Phalguna • Rang Panchami • Shigmo • States and union territories of India