Healthy diet Current Affairs, GK & News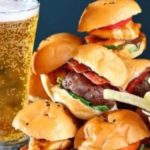 The study "Comprehensive National Nutrition Survey" was commissioned by the Union Ministry of Health and Family Welfare. The study was carried out between February 2016 and October 2018. About 1.12 lakh children and adolescents (0-19 years) were covered for height and weight measurements, and biological samples from 51,029 children (1-19 years) were taken from all ..
Topics: Adolescence • Branches of biology • Cholesterol • Chronic condition • Global health • Health • Healthy diet • Hypertension • Non-communicable disease • Nutrition • Obesity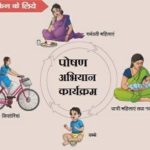 The Indian Government has shown high concern on the number of rising lifestyle diseases in the country. Diseases like diabetes, heart ailments, and posture issues are becoming increasingly common in the Indian population due to our food habits and our sedentary lifestyles. Indians are increasingly relying on junk food and this has caused a surge ..
Topics: Dietetics • Diets • Food • Health • Healthy diet • Junk food • Nutrition • Public health
According to a Lancet Study which tracked trends in consumption of 15 dietary factors from 1990 to 2017 in 195 countries, poor diet leads to hundreds of deaths in India annually. That means one in five people die due to the lack of optimal amounts of food and nutrients on their plates. The study has ..
Topics: Cat food • Diets • Food • Health • Healthy diet • Raw feeding
The United Arab Emirates (UAE) government has launched a programme, titled "Lose to Win", to help overweight employers to shed extra kilos and adopt a healthy lifestyle. The programme involves adopting a healthy diet and engaging in physical activity, helping employees lose excessive weight within 8 weeks. The programme team comprises nutritionists and health educators ..
Topics: Dietetics • Diets • Employer • Health • Health education • Healthy diet • Nutrition • Nutritionist • Overweight