Gujarati people Current Affairs, GK & News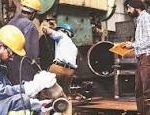 On 20 Nov, Union Cabinet headed by Prime Minister Narendra Modi  approved the Code on Industrial Relations (IR) Bill, 2019. The Union government withdrew its proposal to give big companies flexibility to off workers without seeking official consent. The government has proposed to introduce the concept of fixed-term employment in labour laws to help industries ..
Topics: Employee relations • Employment compensation • Gujarati people • Human activities • Labour law • Narendra Modi • Work • Working time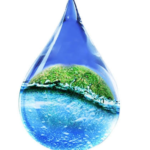 The Union Water Resources Ministry has finalised a committee to draft a new National Water Policy (NWP). It will be chaired by Mihir Shah, who is a former Planning Commission member and a water expert. The committee has 10 principal members, including Shashi Shekhar, a former secretary of Water Resources, and A.B. Pandya, former chairman of ..
Topics: Government of India • Gujarati people • India • Integrated water resources management • Mihir Shah • National Water Policy • Water • Water resource management • Water resources management
India has recently approached the International Civil Aviation Organisation (ICAO) after Pakistan denied Prime Minister Narendra Modi's special flight the use of its airspace. This is the 3rd time in recent weeks that Islamabad has refused to allow Indian leaders to use its airspace after turning down last month requests by President Ram Nath Kovind ..
Topics: Air traffic control • Airspace • Government of India • Gujarati people • Human activities • Indian Hindus • International Civil Aviation Organization • Members of the Lok Sabha • Narendra Modi • Ram Nath Kovind
On the eve of Mahatma Gandhi's 150th birth anniversary, India's largest 'charkha' (the 1,650-kg spinning wheel) made of used plastic waste was inaugurated by Union Minister Smriti Irani in Noida. The 'charkha' symbolizes Gandhi's dream of Swadeshi (self sufficing and self reliance). It measures 14 ft × 20 ft × 8ft and is made of ..
Topics: Activism • Activists • Charkha • Gandhism • Gujarati people • Indian Hindus • Indian independence movement • Indian people • Mahatma Gandhi • Spinning wheel • Swadeshi Movement
'The Gandhian Challenge' have been launched by Atal Innovation Mission (AIM), NITI Aayog's Atal Tinkering Labs (ATL) and UNICEF India on the occasion of 150th birth Anniversary of Mahatma Gandhi. This innovation challenge provides a platform for every child across India to ideate innovative solutions for a sustainable India of their dreams, using Gandhi's principles. ..
Topics: Activism • Activists • Gandhism • Gujarati people • Indian people • Mahatma Gandhi • NITI Aayog • Tolstoyans • Vegetarians