Government of Uttarakhand: Current Affairs, GK & News - 2020-2021
Gairsain declared Summer Capital of Uttarakhand
Published: June 8, 2020
On June 8, 2020, the Uttarakhand Governor Baby Rani Maurya assented to declare Gairsain as new summer capital. The Gairsain is also called Bhararisen. Highlights Gairsain is to have an e-vidhan Sabha. This was announced on World Environment Day. The Legislative Assembly of the state is located at Dehradun, the winter capital city. The activists ..
Month: Current Affairs - June, 2020
Topics: Dehradun • Gairsain • Government of Uttarakhand • Governor of Uttarakhand • Legislative assembly • UNESCO World Heritage Site
Ex-Service Men rise to "Service Before Self" to fight COVID-19
Published: April 3, 2020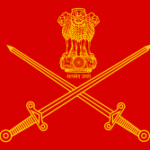 The Indian Army serves under the motto "Service Before Self". Continuing to live with the motto even after retirement, the department of Ex-service men operating under Ministry of Defence took the initiative to mobilize ex-servicemen to assist state and district administration. Highlights The Zila Sainik Boards and Rajya Sainik Boards are currently identifying Ex-Service men ..
Month: Current Affairs - April, 2020
Category: Defence Current Affairs
Topics: Chhattisgarh • Corona virus • COVID-19 • Government of Uttarakhand • Indian Army • Integrated Control Room for Emergency Response • Ministry of Defence • Retirement • Service before self
Uttarakhand Government issues orders to remove reservation in promotion for SC/ST
Published: March 21, 2020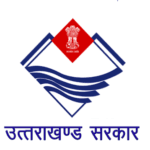 The state government of Uttarakhand issued orders to remove reservation in promotions for SC/ST employees. In the month of February 2020, the Supreme Court stated that the government is not bound to make reservations and claiming reservation in promotions is not a fundamental right. Now Uttarakhand government has implemented government order which bans reservation in ..
Topics: Government of Uttarakhand • Reservation in Promotions • Uttarakhand
'Uttarakhand Wellness Summit 2020' held in New Delhi
Published: February 20, 2020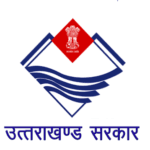 The State government of Uttarakhand recently organised the 'Uttarakhand Wellness Summit 2020' in New Delhi. The summit was organised with an aim of promoting investment opportunities in Uttarakhand. The main objective of the summit is to showcase the potential of the State as a 'global spiritual economic zone'. It also focussed on developing the State ..
Topics: Government of Uttarakhand • New Delhi • Uttarakhand
Uttarakhand government launches Urjagiri campaign to stop power theft
Published: October 5, 2019
The Uttarakhand government has launched an awareness campaign – Urjagiri – to stop power theft & saving. Chief Minister Trivendra Singh Rawat  has instructed the officers of UPCL Vigilance Cell to effectively stop the power theft so that honest customers do not have to bear the brunt of the power theft.
Topics: Government of Uttarakhand • State governments of India • Trivendra Singh Rawat • Uttarakhand
Advertisement