Page-3 of
Government of Tamil Nadu Current Affairs, GK & News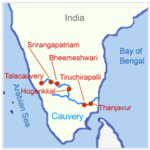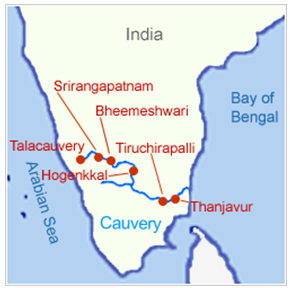 Chief Minister of Tamil Nadu, Edappadi K. Palaniswami recently announced that the Cauvery delta region would be declared as a 'Protected Special Agriculture Zone'. This declaration would ensure the food security of the State. The Cauvery delta region in the central districts of Tamil Nadu would be converted into Protected Special Agriculture Zone. Special legislations ..
Topics: Food security • Government of Tamil Nadu • River Cauvery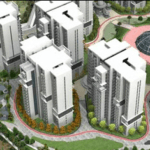 Leading car-maker Ford recently inaugurated its technology and innovation centre in the southern Indian city, Chennai. The Centre was inaugurated by the Chief Minister of Tamil Nadu, Edapadi K Palaniswami along with the President and MD of Ford India. The centre spanning over 15,000 sq. ft, is located at the Global Technology and Business Centre ..
Topics: Chief Minister of Tamil Nadu • Government of Tamil Nadu • Special economic zone
Delhi Police Commissioner Amulya Patnaik has recently launched the new e-challan system and the e-payment gateway for the use of Delhi Traffic Police. The E-challan devices are enabled with active GPS where the challaning officer and the violator, both can be logged and tracked to a particular geo-location. This is an important tool for evidence ..
Topics: Amulya Patnaik • Challan • Delhi • E-commerce in India • Gateway • Government of Andhra Pradesh • Government of India • Government of Tamil Nadu • India • Payment gateway • Road transport in India • States and union territories of India
The Tamil Nadu Government has set up a 24-hour helpline that would provide information on education and offer guidance to students on March 1, 2018. Chief Minister K Palaniswami has formally launched the toll-free number – 14417 through the 24-hour Education Guidance Centre set up at the Secretariat that would offer information relating to school ..
Month: Current Affairs - December, 2020
Topics: Government of Tamil Nadu • India • Tamil language • Tamil Nadu
Preethi Srinivasan, the former State under-19 cricket captain, has bestowed with the 2017 Kalpana Chawla Award for courage and daring enterprise from Chief Minister Edappadi K. Palaniswami during the 71st Independence Day celebrations at Fort St. George in Chennai, Tamil Nadu. Beside her, the Government of Tamil Nadu has also awarded S.P. Thyagarajan with the ..
Topics: Edappadi • Edappadi K. Palaniswami • Government of India • Government of Tamil Nadu • Legislatures • Preethi Srinivasan • Ranipet District • State governments of India