Page-4 of
Government of Pakistan Current Affairs, GK & News
China The joint bilateral air force exercise "Shaheen VI" has started between air forces of China and Pakistan in China on September 7, and will run until September 27, 2017. The "Shaheen" joint training was launched by the Chinese and Pakistani air forces in March 2011 and has since gone through five major iterations.
Topics: Countries • Government of Pakistan • International Organizations • Pakistan • Pakistan Air Force • Shaheen-I • Shaheen-II • Shahin
Sohail Mahmoodm, the senior diplomat, has taken charge as the new Pakistan's high commissioner to India. He succeeded Abdul Basit. The High Commission of Pakistan in New Delhi is the diplomatic mission of Pakistan in India. Prior to this, Mahmood served as Pakistan's ambassador in Turkey.
Topics: Abdul Basit • Foreign relations of Pakistan • Government of Pakistan • Jauhar Saleem • Naela Chohan • Pakistan • Pakistani expatriates • Sohail Mahmood
Shahid Khaqan Abbasi, the member of the Pakistan Muslim League (N)(PML-N), is the newly elected interim Prime Minister of Pakistan after defeating his rival Naveed Qamar of PPP by 221 votes on August 1, 2017. Abbasi was chosen by Nawaz Sharif as an interim Prime Minister for 45 days which would allow significant time for ..
Topics: Abbasi • Federal ministers of Pakistan • Government of Pakistan • Ishaq Dar • Khawaja Muhammad Asif • Members of the National Assembly of Pakistan • Nawaz Sharif • Pakistan Muslim League • Punjabi people • Shahid Khaqan Abbasi • Shehbaz Sharif • Third Sharif ministry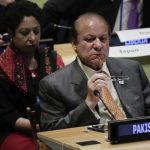 Prime Minister Nawaz Sharif of Pakistan has given his approval for the financial plan of 4500 megawatt Diamer-Basha Dam project to be built over Indus river in Pakistan-occupied Kashmir (PoK).  Sharif has also urged the officials concerned to speeden the construction of the dam. The dam is slated to come up in Gilgit-Baltistan's Diamer district. ..
Topics: Dam • Diamer • Diamer-Bhasha Dam • Gilgit-Baltistan • Government of Pakistan • Mohammad Younus Dagha • Nawaz Sharif • Pakistan • Water and Power Development Authority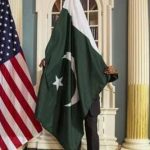 A defence bill that pledges $900 million as assistance has been passed by the US House of Representative. A substantial amount of it will depend on the certification by Pentagon that Pakistan has undertaken apparent steps against the dreadful Haqqani network. The bill has an upper limit of the reimbursement amount of $1.1 billion, out ..
Topics: Bilateral relations of Pakistan • Government of Pakistan • Haqqani • Haqqani network • Politics by country • Taliban • War in Afghanistan • Waziristan