Gold standard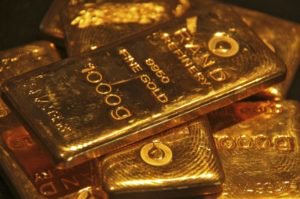 On July 10, 2020, the National Stock Exchange (NSE) launched NSE refiner Standards for BIS Standard Gold. Highlights Under the new standards, NSE will accept gold bars produced by Indian manufacturers. Till date, NSE accepted only gold bars that were ..
Tags: BIS • BSE • Gold • Gold standard • London Bullion Market Association
Month: Current Affairs - July, 2020
The Bretton WoodsEconomies of ScaleG-77ChaityaNatarajaBlood GroupsThe Bretton WoodsThe Bretton Woods system is commonly refers to the international monetary regime that prevailed from the end of World War II until the early 1970s. Taking its name from the site of the ..
Tags: Bretton Woods • Bretton Woods system • Foreign exchange market • Gold standard • Indian Sculpture