Geography of India Current Affairs, GK & News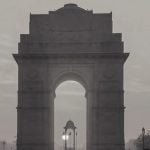 What is Raisina dialogue? Raisina dialogue is a multilateral conference organized in New Delhi annually by India's Ministry of External Affairs (MEA) and Observer Research Foundation. This dialogue is organized on the lines of Shangri-La Dialogue held in Singapore. The name "Raisina Dialogue" comes from Raisina Hill, an elevation in New Delhi that is home to ..
Topics: Conferences • Geography of India • Ministry of External Affairs • New Delhi • Observer Research Foundation • Politics • Raisina Dialogue • Raisina Hill • Shangri-La Dialogue • Think tank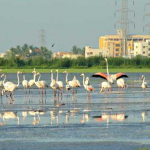 The Pallikaranai wetland is one of the last few surviving wetlands of South India and the only marshland ecosystem in Tamil Nadu's Cennai city. The state forest department has announced plans to open this up for the public. It is in line with the plans to revive and rejuvenate the wetland. It also includes the ..
Topics: Geography of Chennai • Geography of India • Geography of Tamil Nadu • Pallikaranai • Pallikaranai wetland • Protected areas of Tamil Nadu • Tamil Nadu • Wetlands of India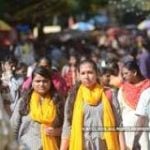 Bengaluru, Delhi and Mumbai have been named in a list that ranked 113 cities across the globe in terms of inclusive prosperity, measuring not only the quality of economic growth but also its distribution across their population. Bengaluru ranked 83rd, while Delhi and Mumbai stood at 101st and 107th positions respectively. The Prosperity & Inclusion ..
Topics: Cities in Asia • Geography of India • Mumbai
On the occasion of World Cities Day (WCD-2019), UNESCO has announced that Mumbai and Hyderabad have been designated as Creative City of Films and Creative City of Gastronomy, respectively. By joining the UNESCO Creative Cities Network (UCCN), the cities pledge to share their best practices and develop partnerships involving public and private sectors as well ..
Topics: Chennai • City of Film • City of Music • Creative Cities Network • Creative city • Geography of India • Geography of Uttar Pradesh • Jaipur • Smart cities in India • States and union territories of India • UNESCO • Varanasi
The Sangam Youth Festival (SYF) has been organized by Indian Army at Bhadarwah in  Jammu and Kashmir (J&K) from 11th to 15th October 2019   in a bid to spread the message of peace, prosperity, communal harmony and national integration. Over 1,500 students from 32 colleges & university participated in the fest.
Topics: Bhaderwah • Education in Singapore • Geography of India • Jammu • Jammu and Kashmir • Jammu Division • Singapore Youth Festival