Free-trade area Current Affairs, GK & News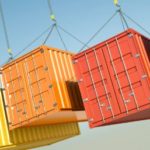 The Ministry of Commerce and Industries has launched the common digital platform for the issuance of certificates of origin to ease the regulatory burden on the exports. What is a certificate of origin? The Certificate of Origin is used to certify that the export products are obtained, produced or manufactured in India. Currently, it is ..
Topics: Certificate of origin • Country of origin • Cryptography • Economic integration • Economy • Free trade agreements • Free-trade area • International trade • Preferential trading area • Public key certificate • Rules of origin • Trade agreement
India and Peru have held the 4th round of negotiations for a proposed Free Trade Agreement (FTA) in Lima, Peru. The agreement is aimed to boost the 2-way commerce between both the countries. Both the countries have negotiated a trade agreement covering goods, services, investment, movement of professionals, investments, dispute settlement, technical barriers to trade, ..
Topics: Current Affairs – January, 2019 • Economy • Free-trade area • India and Peru • International Relations • International Trade • Trade agreement • Trade blocs • Trade facilitation • Transatlantic Trade and Investment Partnership
The African Continental Free Trade Area is the result of the African Continental Free Trade Agreement among all 55 members of the African Union. If ratified, the agreement would result in the largest free-trade area in terms of participating countries since the formation of the World Trade Organization. African heads of state gathered in Kigali, Rwanda in March 2018 to sign the proposed agreement. Forty-four of ..
Topics: Africa • African Continental Free Trade Agreement • African Continental Free Trade Area • African Union • CFTA • Continents • Free trade • Free trade agreements • Free-trade area • International Trade • Trade blocs