Fraud Current Affairs, GK & News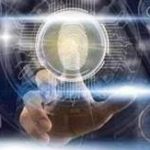 Three Indian Banks- the Bank of India, the Bank of Baroda and the Allahabad Bank- have come together to create a seamless service for the transfer of data which would then be used to tackle frauds. What has happened? The three banks aim to have seamless data sharing to enable them to tackle share data ..
Topics: Bank • Bank fraud • Banking in India • Crime • Economy • Financial services • Fraud • Public Sector Banks in India
The Central Vigilance Commission (CVC) has constituted Advisory Board for Banking Frauds (ABBF) to examine bank fraud over Rs 50 crore and recommend action. The panel in its previous avatar called the Advisory Board on Bank, Commercial and Financial Frauds. The 4-member ABBF, which is headed by former Vigilance Commissioner T M Bhasin, has been ..
Topics: Bank fraud • Central Vigilance Commission • Crime • Fraud • Human behavior • Law
The rise of digital penetration in the world has lead to an increase in the instances of cyber crimes and digital fraud in recent years. The latest in this series of frauds has been the instance of a company based out Singapore which has been promoting the fake currencies CryptoRiyal and SmartRiyal.? What has happened? ..
Topics: Cryptocurrency • CryptoRiyal • Digital Banking • digital economy • Fraud • SmartRiyal
Former liquor baron Vijay Mallya has become the first Indian businessman to be declared a Fugitive Economic Offender (FEO) under the newly enacted Fugitive Economic Offenders Act of 2018 by the Special Prevention of Money Laundering Act (PMLA) court in Mumbai. The tag now allows the government to confiscate and sold his properties in alleged ..
Topics: Asset forfeiture • Crime • Fraud • Fugitive Economic Offender • Fugitive Economic Offenders Act • Fugitives • Kingfisher Airlines • Modi administration • Money Laundering • PMLA • Prevention of Money Laundering Act • Vijay Mallya
During the monsoon session of Parliament, the Lok Sabha passed the Fugitive Economic Offenders Bill 2018, which will empower authorities to attach and confiscate properties and assets of economic offenders like loan defaulters & fraudsters who flee the country. The bill will replace an ordinance promulgated by President Ram Nath Kovind in April 2018. It ..
Topics: Asset forfeiture • Crime • Fraud • Fugitive Economic Offender • Fugitive Economic Offenders Act • Fugitives • Modi administration • Money Laundering • Scheduled offence