Flood warning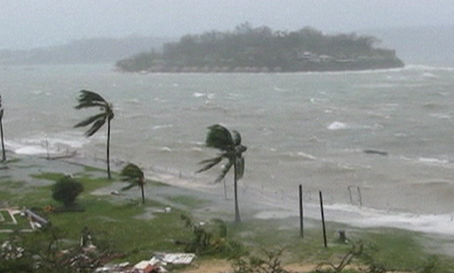 The Director General of the Indian Meteorological Department Mrutunjay Mohapatra recently announced that the IMD is to launch "Impact based Cyclonic Warning Systems". The system will help minimise economic losses and damages due to property in the intense weather system. ..
Tags: Cyclone Warning • Early warning system • Flood warning • IMD • Indian Meteorological Department
Month: Current Affairs - October, 2020

Google has partnered with Bangladesh Water Development Board for flood forecasting. Key Facts It will bring the flood warning services to Bangladesh. The system currently covers more than 40 million people in Bangladesh and it is working to expand its ..
Tags: Bangladesh • Flood control • Flood Forecasting • Flood warning • Google
Month: Current Affairs - September, 2020
With the monsoon under way, the Union Water Resources Ministry has teamed up with Google to generate flood warnings. If there are signs of an imminent flood, a Google Maps user will be able to see what regions are likely ..
Tags: Flood • Flood control • Flood warning • Hydrology • Physical geography