Page-5 of
Finance Commission Current Affairs, GK & News
The book titled "Indian Fiscal Federalism" has been authored by former RBI Governor Dr. Y V Reddy and co-authored by Dr. G R Reddy. The authors noted that the Niti Aayog should ideally be the focal point for all transfers from the Centre and states outside the recommendations of the Finance Commission.
Topics: B. R. Ambedkar • Economy of India • Finance Commission • Finance Commission of India • Finance in India • Fiscal federalism • Government of India • India • Niti • NITI Aayog • Reddy • Y. Venugopal Reddy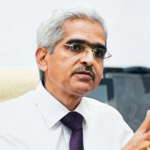 Reserve Bank of India (RBI) governor Shaktikanta Das called for permanent status to Finance Commission.  RBI Governor Shaktikanta Das is also the member of the fifteenth finance commission. Necessity of the Permanent Status The permanent status will ensure consistencies between finance commissions so that there is some certainty in the flow of funds to states. ..
Month: Current Affairs - March, 2019
Category: Economy & Banking Current Affairs
Topics: Expenditure code • Expenditure Planning • Finance Commission • Fiscal Consolidation • Goods and Service Tax • GST • Permanent Status • RBI • Reserve Bank of India
The state finance commissions were added by 73rd amendment act. They have been enshrined in article 243-I and 243-Y in Part IX A and IX B. They are constituted by Governor every five years. Primary concern is to suggest ways and means to strengthen the institutions of local governance viz. PRIs and ULBs They recommend ..
Topics: Finance Commission • Finance Commission of India • Government of India • India • Legislature of the State • State Finance Commission • Tax
The presidential terms of reference (ToR) of the Fifteenth Finance Commission have raised questions. Southern states have raised objections over the directive to use population data in the ToR from the 2011 Census and not the 1971 Census that was used earlier. The terms of reference of the 15th finance commission raises questions about constitutional ..
Topics: Economy • Fifteenth Finance Commission • Finance Commission • Finance Commission of India • Government • India
The 15th Finance Commission has constituted an advisory council to advise and assist the commission. The 6-member council will be headed by the President of Forum for Strategic Initiatives, Arvind Virmani. The role and functions of the council will be to advise the commission on any issue or subject related to the Terms of Reference ..
Topics: Computing • Devolution in the United Kingdom • Fifteenth Finance Commission • Finance Commission • Finance Commission of India • Free software • Software • Tor • Virmani