Page-4 of
Fertilizer Current Affairs, GK & News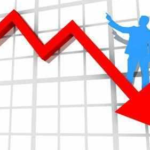 The data from the Ministry of Commerce and Industries has shown that the growth in the eight core sectors of the economy fell to a 16-month low of 3.5 per cent in November. The eight core sectors are coal, crude oil, natural gas, refinery products, fertilizer, steel, cement and electricity. Growth of Core Sectors The ..
Month: Current Affairs - January, 2019
Topics: Cement • Coal • Core sector • crude oil • Electricity • Fertilizer • Natural Gas • refinery products • Steel
The World Soil Day (WSD) is observed every year on December 5 to focus attention on the importance of healthy soil and advocating for the sustainable management of soil resources. The 2018 theme is 'Be the Solution to Soil Pollution'. According to the Food and Agriculture Organization (FAO), Soil holds 3 times as much carbon ..
Category: Government Schemes Current Affairs
Topics: Agricultural soil science • Agriculture • Fertilizer • Land management • Manure • Nature • Soil • Soil compaction • Soil science
As climate is changing, creating resilient food systems has become the need of the hour. Agriculture is facing multiple setbacks be it in the form of extreme weather events like floods and droughts or factors such as soil degradation, soil salinity and water shortage. Ensuring food security, producing more with less resources and building the resilience of smallholder farmers are important ..
Topics: Agriculture • Agroecology • Agronomy • Biointensive agriculture • Environmental conservation • Fertilizer • Food and drink • Food security • Natural farming • Organic Farming • Sustainable agriculture
Jai Ram Thakur, the Chief Minister of Himachal Pradesh, has launched Zero Budget Natural Farming (ZBNF) project to promote organic farming. The purpose of the project is to increase agriculture produce and the income of farmers by the year 2022. The ZBNF is a farming practice that believes in natural growth of crops without adding ..
Topics: Agriculture • Agriculture and the environment • Agronomy • Environmental conservation • Fertilizer • Natural environment • Natural farming • Organic Farming
The Bank of Baroda (BoB) has signed a MoU with POORTI Agri Services Pvt. Ltd to enable the farmers to purchase agricultural inputs such as fertilizers, pesticides, seeds etc. provided by POORTI. This is a Platform for Online Ordering & Rural Transformation of India known as "POORTI". Poorti is a well-established company providing multi-party mobile ..
Topics: Biocides • Fertilizer • Materials • Natural sciences • Nature • Pesticide • Soil contamination