Evolution Current Affairs, GK & News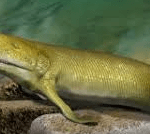 The recent research of the fossil of a fish called Elpistostege watsoni has revealed the evolutionary origin of human hands. After the research on the fossil of the fish, which was believed to be in today's Canada about 380 million years ago, scientists have found the evolutionary origins. This research represents a crucial stage in ..
Topics: Evolution • Fossil • Human evolution
The Paleontologists of Canada have linked human hands to the fins of fish. The researchers examined a fossil of "Elpistostege". About the findings The Elpistostege represents the pivotal stage of transition of fish into land vertebrates. The transition was supported by the front fins of the fish called the pectoral fins. These fins had radial ..
Month: Current Affairs - March, 2020
Category: International Current Affairs
Topics: Elpistostege • England • Evolution • evolution of life • Fossils
Recent Chinese research suggests that the SARS CoV 2 has mutated into two stains with the newer strain being more aggressive. Strains of SARS CoV 2: The study published in National Science Review journal reported that there are 2 strains of SARS CoV 2- the 'S' strain and the 'L' strain. The S strain is ..
Topics: COVID-19 • Evolution • Mutation • SARS CoV 2 • Selective Pressure • Wuhan Outbreak
Scientists have discovered that the parasitic animal, Henneguya salminicola, doesn't require oxygen for survival. This makes it the only known animal to be capable of living in anaerobic environment. What is Henneguya salminicola? Henneguya salminicola is a parasitic animal that is less than 10 celled. It is related to corals and jellyfish. It is a ..
Topics: Anaerobic Environment • Evolution • Mitochondria • Parasites • Salmon Fish • Tapioca Disease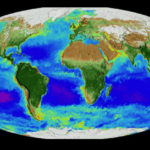 According to recently published study, boost in levels of oxygen may have caused three-fold increase in biodiversity (or biodiversification) during between 445 and 485 million years ago. The study was conducted using geochemical proxies, high-resolution data and chemical signatures preserved in carbonate rocks formed from seawater. Using it, researchers were able to identify oxygen increase ..
Month: Current Affairs - November, 2017
Topics: Biodiversification • Environment • Evolution • Geography • Science and Technology