Ethnic groups in South Asia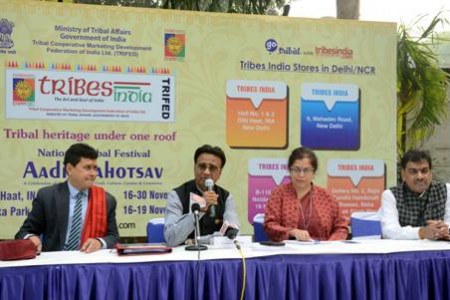 On 16 Nov, Union Home Minister Shri Amit Shah to Inaugurate the 15 Days' National Tribal Festival  "Aadi Mahotsav 2019" at Dilli Haat, INA, New Delhi. The theme of the Mahotsav is : "A Celebration of the Spirit of Tribal Culture, ..
Tags: Adivasi • Arjun Munda • Cabinet of India • Dilli Haat • Ethnic groups in India
In Nagaland, the scenic Dzukou Valley has been officially declared Plastic Free Zone on the occasion of 2019 World Environment Day (WED). The declaration was made officially by Advisor of Youth Resources and Sports, Zale Neikha. The much-appreciated initiative on ..
Tags: Dzükou Valley • Ethnic groups in South Asia • India • Naga people • Nagaland
The Mizoram government will start the repatriation process of Bru (Reang) tribals from Tripura to Mizoram from August 14 to September 10. The Brus are in Tripura since late 1997 in the wake of a communal tension triggered by the ..
Tags: Bru • Dampa Tiger Reserve • Ethnic groups in South Asia • India • Mizoram
On April 16, the Government of India (GoI) has signed a $48 million loan agreement with the World Bank to support selected communities in Meghalaya to manage their natural resources using a community-led landscape approach. The project is expected to ..
Tags: Christianity in Meghalaya • Ethnic groups in South Asia • Garo • Garo people • Khasi Hills
Month: Current Affairs - April, 2018
Neiphiu Rio, the senior leader of President of Nationalist Democratic Progressive Party (NDPP) & currently a Member of Parliament (MP) from Nagaland Lok Sabha constituency, will be sworn-in as the new Chief Minister of Nagaland on March 8, 2018. He ..
Tags: Angami Naga • Democratic Progressive Party • Ethnic groups in South Asia • Fourth Neiphiu Rio ministry • India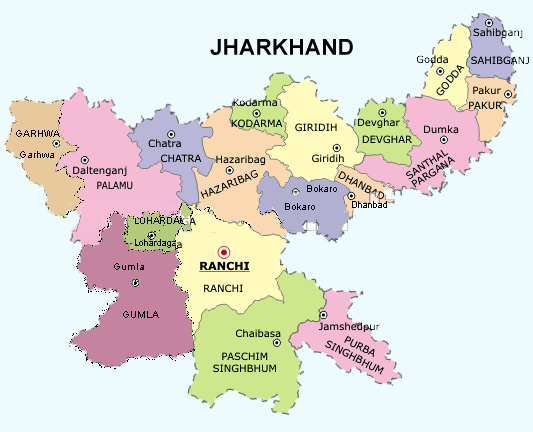 On November 15th, Jharkhand celebrated the birth anniversary of freedom fighter Birsa Munda and 17th state formation day. Jharkhand was carved out of Bihar on November 15, 2000 by the Atal Bihari Vajpayee led NDA government. About Birsa Munda The ..
Tags: Adivasi • Aranyer Adhikar • Birsa Institute of Technology Sindri • Birsa Munda • Birsa Munda Football Stadium