Ethanol fuel in Brazil Current Affairs, GK & News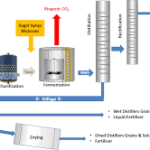 The Indian Government has directed the oil marketing companies (OMCs) to increase the procurement of ethanol and has also increased the price for buying the ethanol from the farmers. This move holds significance as the state elections in Maharastra, Haryana, and Jharkhand. What has happened? The Cabinet Committee on Economic Affairs (CCEA) has approved a ..
Topics: Alcohols • Biofuel • Biofuels by region • Chemical substances • Current Affairs – August, 2013 • Energy • Ethanol • Ethanol fuel • Ethanol fuel in Brazil • Sugarcane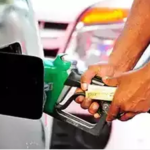 Twin challenges of increasing price of crude and depreciating rupee are burdening Indian economy. Time and again it has been emphasised that increase in the use of biofuels as a way out to address this challenge. Among biofuels ethanol appears to be the most viable alternative. Other biofuels such as jatropha have often proven to ..
Topics: Alcohols • Biofuel • Cellulosic ethanol • Chemical substances • Ethanol • Ethanol fuel • Ethanol fuel in Brazil • Fuels • Gasoline • Sugarcane