Ernest Hemingway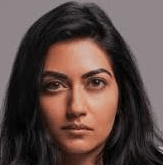 Debut novelist Ruchika Tomar has been selected as the winner of the 2020 PEN/Hemingway Award for Debut Novel 'A Prayer for Travelers'. PEN America was founded in 1922, in New York City. The prize is backed by the Hemingway family and ..
Tags: Ernest Hemingway • Hemingway • Novelists
Lillian Ross (99), a pioneer of literary journalism, has passed away in New York, United States. She was a staff writer at The New Yorker from 1945 until she retired. Her close narrative style defined a memorable and influential 70-year ..
Tags: American literature • American writers • Ernest Hemingway • Hemingway • Lillian Ross