Page-3 of
Electronics Current Affairs, GK & News
India's first private sector unit for manufacturing Unmanned Air Vehicles (UAV) and Light Bullet Proof Vehicles (LBPV) will be set up by DCM Shriram Industries Group on the campus of Shriram Rayons in Kota. These UAVs and LBPVs are likely to be used by defence and para-military forces in the country. The UAVs will help ..
Topics: Avionics • Electronics • Robotics • Technology • Unmanned aerial vehicle • Wireless
Researchers at the University of Michigan (UM) in the US have developed the world's smallest computer "Michigan Micro Mote". It measures just 0.3 mm and could help find new ways to monitor and treat cancer. In addition to the RAM and photovoltaics, the new micro computing device has processors and wireless transmitters and receivers. Since ..
Topics: Electronics • Embedded systems • Radio receiver • Sensor node • Symposia on VLSI Technology and Circuits • Technology • Telecommunications • Transmitter • VLSI Technology • Wireless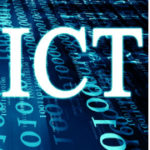 The Union Cabinet has approved Memorandum of Understanding (MoU) inked between India and Sri Lanka for promoting cooperation in field of Information Technology and Electronics (IT&E). The MoU was signed in January 2018 during the visit of Minister of Electronics & Information Technology Ravi Shankar Prasad to Sri Lanka. Key Facts The MoU intends to ..
Month: Current Affairs - March, 2018
Topics: Cabinet Decisions • Electronics • India-Sri Lanka • Information Technology • National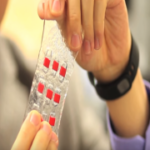 Researchers from US based Michigan State University have developed the first stretchable integrated circuit (IC) made entirely using an inkjet printer. This elastic material is made up of several materials fabricated from nanomaterials and organic compounds.  These compounds are dissolved in solution to produce different electronic inks, which can easily run through printer to make ..
Month: Current Affairs - February, 2017
Topics: Electronics • Nanotechnology • Science and Technology • US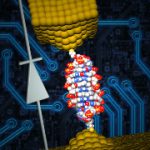 Researchers have developed the world's smallest nanoscale diode or molecular rectifier that could impact the development of molecular electronic devices in future. The breakthrough was achieved by the researchers from the University of Georgia and Ben-Gurion University of the Negev (BGU). It has size of single molecule and facilitates electronic current flow in one direction. ..
Month: Current Affairs - April, 2016
Topics: Current Affairs 2016 • Electronics • Science and Technology • Semiconductors