Economy of the United Kingdom Current Affairs, GK & News
Economy of the United Kingdom Current Affairs, GK & News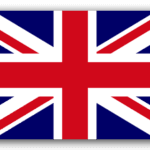 The first Indian-origin Finance Minister of the United Kingdom Rishi Sunak unveiled a 330-Billion Pound Rescue Package, which aims to help the businesses of the country to survive the impact of the coronavirus pandemic. The £330 billion of loan guarantees will help them meet their day to day needs during the lock-down. He also extended a ..
Topics: Coronavirus • Economy of the United Kingdom • Government of the United Kingdom
Current account deficit of India has widened  to 2.5% of GDP in the 3rd quarter of the current fiscal year primarily on account of a higher trade deficit though the foreign exchange reserves which continued to soar. Current account deficit has been widened merely 0.4% from 2.1%, a year ago. The CAD had moderated to ..
Topics: Current Account • Economy • Economy of North Macedonia • Economy of the United Kingdom
"FarmerZone" is a collective open-source data platform for smart agriculture which will use biological research and data to improve the lives of small and marginal farmers. It is envisaged that "FarmerZone" will help cater to all needs of the farmer, from dealing with climate change, weather predictions and soil, water, and seed requirements to providing ..
Topics: Biotechnology and Biological Sciences Research Council • DBT • Department for Business, Energy and Industrial Strategy • Department for Business, Innovation and Skills • Department of Biotechnology • Economy of the United Kingdom • Life sciences • Research councils • Research Councils UK • Science and technology in the United Kingdom • Science policy
The National Research Development Corporation (NRDC) is the technology transfer and commercialization arm of the Union Ministry of Science & Technology. Its primary objective is to help develop and promote technologies developed at various national R&D institutions. Recently, it is in news because the organization has won the 2017 ASSOCHAM Services Excellence Award and its ..
Topics: Economy of the United Kingdom • National Research Development Corporation • United Kingdom
The Central Statistics Office (CSO), Ministry of Statistics and Programme Implementation has come up with the Gross Domestic Product (GDP) estimates for the second quarter (July-September) of 2016-17. Accordingly, the Indian economy has grown at the rate of 7.3% in the second quarter. This is up from the 7.1% recorded in the previous three months. ..
Topics: Economy of India • Economy of Portugal • Economy of the United Kingdom • Gross domestic product • Gross value added • National accounts