Page-11 of
Drugs Current Affairs, GK & News
Sub-Regional Drug Focal Point Meeting and Colombo Plan Drug Advisory Programme (CPDAP), South Asia under the Drug Demand Reduction (DDR) Expert Group Consultation has begun in New Delhi. The three-day meeting was inaugurated by Union Home Minister Rajnath Singh which has been organised by Narcotics Control Bureau (NCB). Key facts Main objective is to review ..
Month: Current Affairs - September, 2015
Topics: Current Affairs - 2017 • Current Affairs 2016 • Drugs • South Asia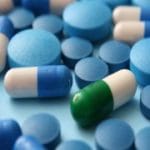 Union government has allowed pharmaceutical companies to hike rates of 509 essential medicines by 3.84 per cent. The new prices will be effective from 1 April 2015. In this regard, National Pharmaceutical Pricing Authority (NPPA) has issued a notification under Drug Price Control Order (DPCO), 2013 in line with the wholesale price index of 2014. ..
Month: Current Affairs - April, 2015
Topics: Business • Current Affairs 2016 • Drugs • NPAA • Pharma sector • Socio-Economic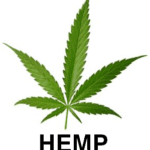 Jamaica's Parliament on 25 February 2015 has passed a law to decriminalise the possession of small amounts of marijuana up to 57 grams for personal use. The newly passed law allows licensing authority to oversee the medical and scientific uses of the Marijuana plant in the country. Jamaica's decision to legalise marijuana comes in line ..
Month: Current Affairs - February, 2015
Topics: Current Affairs 2016 • Drugs • Jamaica
The U.S. Food and Drug Administration showed green signal to an anti-HIV drug, Truvada, by pharmaceutical firm Gilead Sciences. It can now be used as prophylactic drug. However, many people are skeptic with the decision, particularly AIDS Healthcare Foundation (AHF).    What is Truvada? Tenofovir/emtricitabine, trademark Truvada by Gilead Sciences. Truvada is an anti-HIV drug. It ..
Month: Current Affairs - July, 2012
Topics: Drugs • Emtricitabine • Emtricitabine/tenofovir • Fixed dose combination • Gilead Sciences • Hepatotoxins • Medicine • Organic compounds • Prevention of HIV/AIDS • RTT • Tenofovir disoproxil
Lynch Syndrome is a genetic anomaly that predisposes a person to developing colorectal cancer and a range of other solid organ cancers. Recently it has been found that Aspirin, the drug used by millions of people to protect their heart, has been found to drastically reduce colorectal cancer rates among those who have an increased ..
Month: Current Affairs - December, 2011
Topics: Antipyretic • Aspirin • Cancer • Clinical medicine • Colorectal cancer • Commercialization of traditional medicines • Drugs • Hepatotoxins • Hereditary nonpolyposis colorectal cancer • Medicine • Nonsteroidal anti-inflammatory drugs • RTT