Page-2 of
Doping in sport Current Affairs, GK & News
There are several classed of illegal / banned drugs used in doping and most of them are either stimulants or hormones. Anabolic steroids / Androgenic Substances These are the most commonly used doping substances and refer to the drugs that resemble testosterone, a hormone which is produced in the testes of males and, to a much lesser ..
Topics: Anabolic steroid • Biological passport • Blood doping • Branches of biology • Doping in sport • Drugs in sport • Eli Lilly and Company • Erythropoietin • Growth factors • Growth hormone • Hormones • Peptide hormones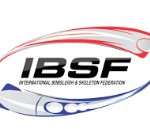 International Bobsleigh and Skeleton Federation (IBSF) has said that the Russian city of Sochi will not host the 2017 Bobsleigh and Skeleton World Championships as the country has been accused of state-sponsored doping. A recent report released on 9th December has held that more than thousand Russians got benefited from a doping cover-up between 2011 and ..
Topics: Doping • Doping in sport • International Bobsleigh and Skeleton Federation • Racing • Skeleton • Sledding • Sports