DNA profiling Current Affairs, GK & News
Around 99.9% of DNA sequences in our bodies are same in every person still sufficient DNA is present which can be used to differentiate one individual from another unless they are identical twins. DNA Profiling utilizes this very concept. It is a technique basically used in the field of forensics for identification of individuals using ..
DNA evidence found at a 1973 crime scene has helped the investigators to identify suspect. However the suspect was long dead. Linda and Clifford Berhardt, 24 were killed years back. The investigators found that they were murdered by Linda's co worker Caldwell, who died in 2003. The DNA evidences were compared to the genetic samples ..
Topics: Branches of biology • DNA • DNA profiling • Forensic genetics • Forensics • GEDmatch • Molecular biology
Maneka Gandhi, the Union Minister for Women and Child Development (WCD), has laid the foundation stone of India's first advanced DNA forensic laboratory "Sakhi Suraksha" in the campus of Central Forensic Science Lab of Chandigarh as part efforts to reduce the backlog of cases needing advanced forensic analysis. It will be built at a cost ..
Topics: Academic disciplines • Branches of biology • Criminology • DNA profiling • Forensic science • Forensics • Heuristics
Widely regarded as the "Father of DNA fingerprinting in India", Dr. Lalji Singh passed away in December, 2017. He died of a massive heart attack at the BHU Trauma Centre on 10th December. The 25th Vice Chancellor of the Banaras Hindu University, the fourth Director of the Hyderabad-based CSIR-Centre for Cellular & Molecular Biology (CSIR-CCMB), ..
Topics: Academic disciplines • Centre for Cellular and Molecular Biology • Centre for DNA Fingerprinting and Diagnostics • Council of Scientific and Industrial Research • DNA • DNA profiling • Forensic science • Laboratory for the Conservation of Endangered Species • Lalji • Lalji Singh • Science and technology in India • States and union territories of India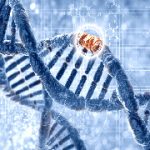 Andhra Pradesh became the first state in the country to launch DNA Index System (DIS) for DNA (Deoxyribonucleac acid) profiling of criminals. The system uses the latest DNA technology tool (also known as RapidHIT DNA System) developed by IntegenX of United States. Key Facts The DNA Index System (DIS) allows generation of DNA profiles from ..
Month: Current Affairs - August, 2016
Topics: Andhra Pradesh • DNA fingerprinting • DNA profiling • Science and Technology • States