Dispute Settlement Body: Current Affairs, GK & News - 2020-2021
World Trade Organization to be led by a woman for first time
Published: October 8, 2020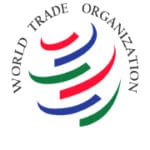 Established in 1995, the World Trade Organization has not yet had an opportunity to run under a woman director. For the first time, in its history the WTO will be led by woman. The selection committee of the organization has announced that South Korea's Yoo Myung-hee and Nigeria's Ngozi Okonjo Iweala are the two finalists ..
Month: Current Affairs - October, 2020
Category: International Current Affairs
Topics: Dispute Settlement Body • Ministerial Conference • Trade policy • Women Empowerment • World Trade Organisation • WTO Dispute Settlement
WTO Dispute Settlement Panel to review India's Sugar Subsidy
Published: August 19, 2019
The World Trade Organisation (WTO) has announced setting up of dispute settlement panel to review India's sugar subsidy as requested by Brazil, Australia and Guatemala. What are the Objections against India? The countries allege that: India has massively increased the level of domestic support under its support regime for sugarcane and sugar. India has almost doubled ..
Topics: Agriculture • Dispute resolution • Dispute Settlement Body • Ethanol fuel • Food and drink • Indian Sugar Subsidy Questioned in WTO • Sugar • sugar industry • Sugarcane • World government • World Trade Organisation • World Trade Organization • WTO Dispute Settlement
WTO Appellate Body and Structural Crisis
Published: May 20, 2019
World Trade Organization's (WTO's) Appellate Body based in Geneva, Switzerland hears appeals in trade disputes. About the Appellate Body WTO's Appellate Body is a standing body of seven persons that hears appeals from reports issued by panels in disputes brought by WTO Members. The Appellate Body can uphold, modify or reverse the legal findings and conclusions of ..
Topics: Dispute Settlement Body • Geneva • Switzerland • trade disputes • United States of America • World Trade Organisation • WTO • WTO Appellate Body
WTO to set up compliance panel in solar dispute case between India, US
Published: March 6, 2018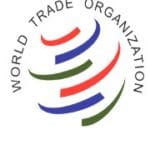 The dispute settlement body (DSB) of World Trade Organization (WTO) has decided to set up panel to examine whether India has complied with its 2016 ruling in case against US regarding domestic content requirements (DCR) rules for solar cells and modules. Background In 2016, the multilateral body had ruled against India for favouring local manufacturers ..
Month: Current Affairs - March, 2018
Topics: Dispute Settlement Body • Domestic Content Requirements • India-US • National • National Solar Mission • Solar Case • WTO
Advertisement