Dinosaurs Current Affairs, GK & News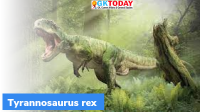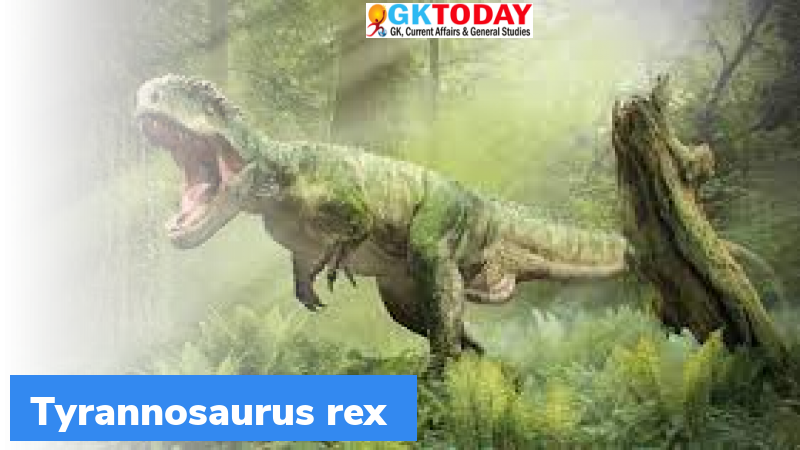 According to a new study at the University of California more than 2.5 billion Tyrannosaurus rex roamed the earth more than million years ago. Key findings of the study The numbers of the dinosaurs were calculated based on body size and sexual maturity. These dinosaurs lived over 127,000 generations. Though huge in number, their population ..
Month: Current Affairs - April, 2021
Category: Reports & Indexes Current Affairs • Science & Technology Current Affairs
Topics: Dinosaurs • Fossils • jurassic • Specimens of Tyrannosaurus • Triassic • Vertebrates
The World Migratory Bird Day (WMBD) is observed every year on 11th of May to raise awareness of issues affecting migratory birds and to inspire people and organizations around the world to take measures for their conservation. The 2019 theme ? "Protect Birds: Be the Solution to Plastic Pollution!" ? will put the spotlight on ..
Topics: Bird conservation • Bird Day • Bird migration • Birds • Dinosaurs • Maniraptoriformes • Plastic pollution • Pollution
The critically endangered 'Kakapos' – the world's fattest species of parrot – have enjoyed a record breaking breeding season, according to New Zealand's Department of Conservation (DOC). This year, 76 chicks have been hatched under the DOC's conservation scheme, with 60 expected to reach adulthood. This will significantly boost the population which has grown to ..
Category: Government Schemes Current Affairs
Topics: Birds • Dinosaurs • Don Merton • Kakapo • Nestor • Parrot • Sirocco • Strigopidae
Dinosaurs were the most gigantic species to have graced earth by their presence millions of years ago. Scientists have recently discovered the remains of one of the biggest of these species. The animal lived during the upper Cretaceous period which is roughly 77 million years ago. He has been named, 'Dreadnoughtus' as it was felt ..
Month: Current Affairs - September, 2014
Topics: Antarctica • Current Affairs - 2017 • Dinosaurs • Dreadnoughtus • Titanosaurs • World