Dietetics Current Affairs, GK & News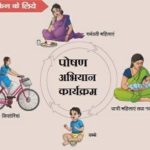 The Indian Government has shown high concern on the number of rising lifestyle diseases in the country. Diseases like diabetes, heart ailments, and posture issues are becoming increasingly common in the Indian population due to our food habits and our sedentary lifestyles. Indians are increasingly relying on junk food and this has caused a surge ..
Topics: Dietetics • Diets • Food • Health • Healthy diet • Junk food • Nutrition • Public health
The United Arab Emirates (UAE) government has launched a programme, titled "Lose to Win", to help overweight employers to shed extra kilos and adopt a healthy lifestyle. The programme involves adopting a healthy diet and engaging in physical activity, helping employees lose excessive weight within 8 weeks. The programme team comprises nutritionists and health educators ..
Topics: Dietetics • Diets • Employer • Health • Health education • Healthy diet • Nutrition • Nutritionist • Overweight