Democratic Republic of the Congo Current Affairs, GK & News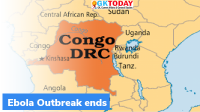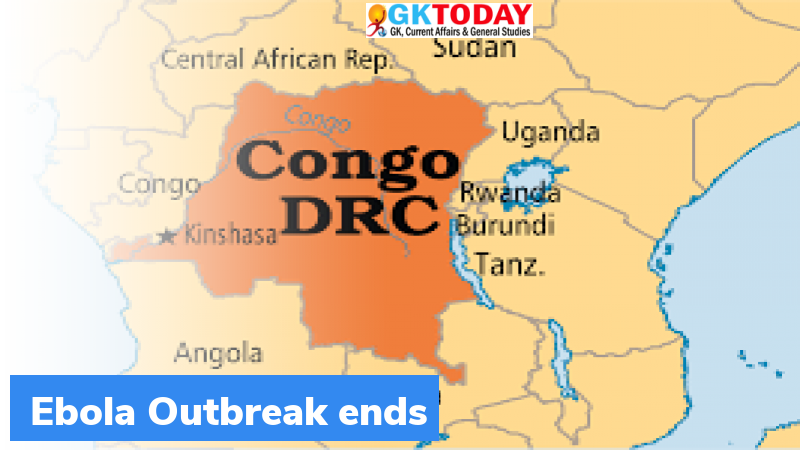 The Democratic Republic of Congo recently declared the end of the twelfth outbreak of Ebola. It had killed six people in the eastern province of North Kivu. About Ebola Outbreak The current Ebola outbreak was genetically linked to that of the outbreak that occured in 2018-20. Currently, Guinea is also fighting against Ebola epidemic. The ..
Month: Current Affairs - April, 2021
Category: International Current Affairs
Topics: Democratic Republic of the Congo • Ebola • Ebola Outbreak • Outbreak • RT-PCR • World Health Organisation (WHO)
A specialized agency of the United Nations, the World Health Organization(WHO) released its World Malaria Report 2019 on Wednesday, 4th December 2019. The report provides an all-inclusive update on regional and global malaria data and trends. The 2019 report was prepared on the basis of information received from areas with ongoing malaria transmission and over ..
Category: Reports & Indexes Current Affairs
Topics: Democratic Republic of the Congo • Nigeria • Saharan Africa • Southeast Asia • Uganda • United Nations • WHO • World Health Organization • World Malaria Day • World Malaria Report 2019
According to the "World Migration Report 2020" published by the Geneva-based International Organization for Migration(IOM), a total of 41.3 million people were forced to leave their homes by the end of 2018 as per IOM's internal displacement monitoring center. Syria with 6.1 million, has the highest internal population of displaced people in the world, followed ..
Category: Reports & Indexes Current Affairs
Topics: Afghanistan • Colombia • Democratic Republic of the Congo • Geneva • International Organization for Migration • Philippines • Refugees • South China • Syria • typhoon • world migration report
India was the first country to establish a diplomatic mission in Republic of Congo in the year 1962. Since then India had always maintained a friendly and cordial relations with the country. In 1960 – 62 India sent its Gurkha troops to counter the rebellion in the Katanga province. Currently there are 4,500 Indian troops ..
Topics: Countries • Democratic Republic of the Congo • India • International Organizations • Member states of the United Nations • Republics • World
The World Health Organization (WHO) has declared the Ebola crisis in the Democratic Republic of Congo (DRC) a Public Health Emergency of International Concern (PHEIC). The outbreak in DR Congo has killed more than 1,600 people. The outbreak, the second largest in history, started in August 2018 and is affecting two provinces in DR Congo ..
Topics: Congo Fever • Contents • Democratic Republic of the Congo • Ebola • Ebola virus disease • Flu pandemic • Global health • Health • Health law • Public Health Emergency of International Concern • Western African Ebola virus epidemic • World Health Organization