CubeSats Current Affairs, GK & News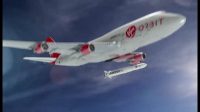 Virgin Orbit recently launched its LauncherOne rocket to the orbit. This is the first successful flight of the rocket. Earlier an unsuccessful launch attempt was made in May 2020. LauncherOne LauncherOne is a two-stage orbital launch vehicle. It is an air-launched rocket. It is capable of carrying small satellite payloads up to 300 kilograms. The ..
Month: Current Affairs - January, 2021
Category: Science & Technology Current Affairs
Topics: 104 Satellites • CubeSats • launcherone • Low Earth orbit • Virgin Group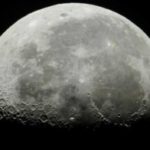 The National Aeronautics and Space Administration (NASA) of United States (US) has unveiled the calendar for its forthcoming "Artemis" program. Key Highlights Artemis Program: The mission will return astronauts to Moon for first time in past 50 years, including eight scheduled launches and a mini-station in lunar orbit by 2024. The schedule for Artemis Programme ..
Month: Current Affairs - May, 2019
Topics: Artemis 1 • Artemis 2 • Artemis 2024 • Artemis Mission • Boeing-led Space Launch System (SLS) • CubeSats • Lunar Gateway • Moon Mission • NASA • NASA Heliophysics Constellation • National Aeronautics and Space Administration (NASA) • Orion spacecraft • The Time History of Events and Macroscale Interactions during Substorms • THEMIS
Nepal has successfully launched its first satellite NepaliSat-1 into space from Virginia in the United States. The satellite was developed by the Nepalese scientists. NepaliSat-1 is a low orbit satellite which will be in the 400-km distance from the Earth's surface. It will be stationed at the International Space Station (ISS) for a month and ..
Topics: CubeSats • In Nepal • NepaliSat-1 • Raavana 1 • Satellite • Satellites • Science and technology in Nepal • Small satellite • Small satellites • Spacecraft • Spaceflight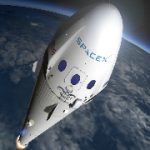 Elon Musk-led SpaceX has successfully launched 64 small satellites into low Earth orbit onboard of its reusable and preflown Falcon 9 rocket from Vandenberg Air Force Base in California. This has set new record in United States of launching satellites in single go. It was third voyage of Falcon 9 rocket, marking another milestone in ..
Month: Current Affairs - December, 2018
Category: Science & Technology Current Affairs
Topics: 64 small satellites • CubeSats • Elon Musk • Falcon 9 rocket • Micro Satellites • Reusable Rockets • Science and Technology • Space records • Space technology • SpaceX • US
The Japan Aerospace Exploration Agency (JAXA) has successfully launched the world's smallest rocket with the ability to put a tiny satellite into orbit. The experimental SS-520 sounding rocket lifted off from the Uchinoura Space Center. It carried a microsatellite TRICOM-1R, a three-unit CubeSat weighing about 3 kilograms. The CubeSat will now be used to collect ..
Topics: CubeSats • In Japan • ION • JAXA • Satellite • Satellites • Sounding rocket • Spacecraft • Spaceflight • TRICOM-1R • Uchinoura Space Center • University of Tokyo