Credit: Current Affairs, GK & News - 2020-2021
Bank of Baroda launches digital Supply Chain Finance solution
Published: November 29, 2017
The Bank of Baroda (BoB) has launched a digital supply chain finance solution to offer working capital loans to small and medium enterprise and large corporate clients. The solution will cover pre and post shipment products – dealer or channel finance, vendor finance and payable finance. This service will accelerate working capital loans by enhancing ..
Topics: Credit • Economy • Finance • Financial capital • Global supply chain finance • Money • Supply chain management
Moody's Investors Service upgrades India's sovereign ratings
Published: November 17, 2017
International rating agency Moody's Investors Service has recently upgraded the Government of India (GoI)'s local and foreign currency issuer ratings to Baa2 from its lowest investment grade (Baa3) and changed the outlook on the rating to stable from positive. Moody's has also upgraded India's local currency senior unsecured rating to Baa2 from Baa3 and its ..
Topics: BAA2 • Bond credit rating • Credit • Credit rating agencies • Debt • Economy • Finance • Money • Moody's Investors Service
Gross Non-Performing Assets of PSU banks touch over 6 lakh crores
Published: November 29, 2016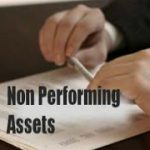 The government has said that the Gross Non-Performing Assets (NPA) of public sector banks as of September 2016 has touched nearly six lakh thirty thousand crore rupees. The total number of NPA accounts in the country is around 66 lakh 40 thousand. To tackle the menace of NPAs, the government has taken sector specific measures ..
Topics: Credit • Economy • Finance • Loans • Money • Non-performing loan • NPA
RBI proposes 'Islamic Window' in Banks
Published: November 21, 2016
The Reserve Bank of India (RBI) has come up with a proposal for opening of 'Islamic window' in conventional banks for a gradual introduction of Sharia-compliant (interest-free) banking in the country. The move is aimed to ensure financial inclusion of some sections of society that remains excluded due to religious concerns. Islamic banking is ..
Topics: Bank • Banking • Credit • Economy • Finance • Free banking • Islamic banking • Islamic banking and finance • Islamic economics • Money • Riba • Sharia
"Risk Index" to facilitate banks in extending loans soon: CIBIL
Published: August 12, 2012
Credit Information Bureau (India) Ltd (CIBIL) is likely to bring in a "Risk Index" that will assist country's banks in making faster decisions on extending loans to corporates and business houses. Banks would be able to gauge the potential of a company in servicing its loan by looking at its position in the index. The ..
Month: Current Affairs - August, 2012
Topics: Bank • Banking • Credit • Credit history • Credit score • Economy • Finance • Financial law • Financial risk • Money • Personal finance • TransUnion CIBIL
Advertisement