Computer chess
The book titled "Mind Master: Winning Lessons from a Champion's Life" has been authored by Indian Chess legend Viswanathan Anand. Through the book, Anand revisits his greatest games and worst losses, his unique experiences of playing against the best minds, ..
Tags: Anand • Chess • Computer chess • Sports • Viswanathan Anand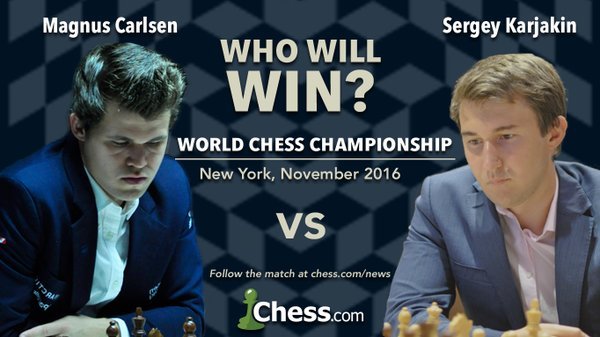 The Norwegian has sealed his third consecutive victory in World Chess Championship after 3 weeks of game and tiebreakers in New York. He defeated Russian Grand Master Sergey Alexandrovich Karjakin. Fact-Sheet: Karjakin had tied against Carlsen in 12 regular rounds ..
Tags: Boris Spassky • Chess • Computer chess • Fast chess • Garry Kasparov