Cloud seeding Current Affairs, GK & News
Cloud seeding is the attempt to modify weather by changing the amount or type of precipitation that falls from clouds. This is done, by dispersing substances into the air that serve as cloud condensation or ice nuclei. These substances alter the microphysical processes within the cloud. The intent is to increase rain or snow, and ..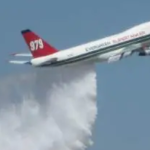 Reeling under drought the government of Karnataka is planning for cloud seeding project to influence the upcoming monsoon and capture as much water as possible from the rain clouds. The government of Karnataka has called the tenders for cloud seeding operations to enhance rainfall during the monsoons of 2019 and 2020. The cost is expected ..
Month: Current Affairs - March, 2019
Topics: Cloud seeding • Dry Ice • Karnataka • Linganamakki reservoi • Liquid Propane • Monsoon • Pottasium Iodide • project varshadhare • Silver iodide • Solid Carbon Di Oxide
The Union Ministry of Environment has recently approved a project led by scientists at the Indian Institute of Technology (IIT) Kanpur to induce artificial rain via cloud seeding to clear smog in Delhi. The Cloud seeding project will have an aircraft fly into the clouds and inject silver iodide, which will lead to the formation ..
Topics: Chemical substances • Chemistry • Cloud • Cloud seeding • Indian Institute of Technology Kanpur • Indian Institutes of Technology • Physical sciences • Rain • Rainmaking • Silver iodide • Weather modification
Cloud seeding is a weather modification techniques which spray Silver Iodide, Sodium Chloride, and Potassium Chloride. These particles provide a base for water vapor to condense, water vapor then crystallizes and then falls as snow or rain. Karnataka which is facing fourth consecutive drought year is using cloud-seeding under Project Varshadhari. The idea is to ..
Topics: Afforestation • Cloud • Cloud seeding • Drought • Meteorology • Nature • Physical geography • Precipitation • Rain • Water vapor • Weather • Weather modification
The Karnataka Government has recently launched an ambitious clouding seeding Project Varshadhari in Bengaluru to deal with poor monsoons in the state. Under the project, an aircraft will spray chemicals to induce rainfall. The purpose of the project is to condense small water particles by clouds (size less than 10 microns) to droplets of 50 ..
Topics: Cloud • Cloud condensation nuclei • Cloud seeding • Meteorology • Nature • Rain • Weather • Weather modification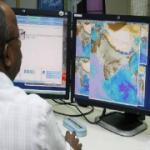 Maharashtra Government has approved Rs. 250 crore Cloud Seeding Programme during 2017 monsoon season to produce sufficient rain. Under this programme, weather scientists using aircrafts will spray chemicals (silver iodide) over clouds clouds hovering above Solapur district, a rain shadow region of Western Ghats in the state. Key Facts This will be the first controlled ..
Month: Current Affairs - February, 2017
Topics: Cloud seeding • Monsoon • Rainfall • Science and Technology • Weather forecasting