Climate change: Current Affairs, GK & News - 2020-2021
Upgraded 'Doomsday Vault'
Published: March 6, 2020
The Svalbard Global Seed Vault was upgraded recently after flooding of its entrance tunnel in 2017. The newly water-proofed vault currently houses over a million seeds. Svalbard Global Seed Vault Svaldbard Global Seed Vault was opened in 2008 to act as a failsafe storage for the seeds of the world's plants. It houses samples of ..
Topics: Biodiversity • Climate change • Food Production • Svalbard Global Seed Vault • Wild Emmer Wheat
Effect of Climate Change on Gender-based Violence
Published: March 5, 2020
A recent IUCN study, the largest and most comprehensive of its kind, highlighted the effects of climate change on gender-based violence. Effects Highlighted: The study showed that climate change and environmental degradation are leading to increase in violence against women and girls. Incidents like domestic violence, forced marriages, rape etc. are increasing in many parts ..
Topics: Africa • Climate change • Farmer Managed Natural Regeneration • Gender based Violence • Jaboya System
IMD: Above Normal Heat Wave during Summer in India
Published: March 2, 2020
The Indian Meteorological Department has announced that months of March, April and May are to be warmer than normal. The heat waves are to prevail over the heat wave zones of India Heat Wave Zone The Core Heat Wave Zone of India includes Himachal Pradesh, Punjab, Haryana, Delhi, Uttarakhand, Rajasthan, Gujarat, Uttar Pradesh, Bihar, Madhya ..
Month: Current Affairs - March, 2020
Category: Environment Current Affairs
Topics: Climate change • Global Warmimg • Heatwaves • Indian Meteorological Department (IMD) • Odisha • World Meteorological Organisation
Dolphins in Gahirmatha
Published: February 29, 2020
The 2020 dolphin census revealed that dolphins in Odisha's Gahirmatha are migrating out of the region. Reasons being given are climate change, illegal fishing practice and unfavourable weather. Where is Gahirmatha Wildlife Sanctuary? Gahirmatha Wildlife Sanctuary is located in Odisha. It is located in the Bhitarkanika National Park. The 2020 dolphin census revealed that dolphins ..
Topics: Chilika Lake • Climate change • CMS • Dolphins • Gahirmatha Marine Sanctuary • Project Dolphin
Curt Bergfors Foundation of Sweden announces 'Food Planet Prize'
Published: February 22, 2020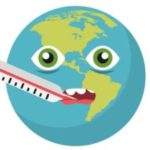 The Curt Bergfors Foundation of Sweden has created two USD 1 million prizes for solutions towards sustainable food system amid the threatening climate change. Named as the 'New Food Planet Prize', the prize is to be awarded annually in two categories: existing scalable solution for sustainable foods and innovative initiative for transforming food sector. Experts ..
Topics: Climate change • Food industry • Sustainable food system
Advertisement