Chronic condition Current Affairs, GK & News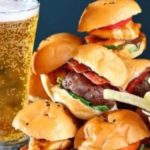 The study "Comprehensive National Nutrition Survey" was commissioned by the Union Ministry of Health and Family Welfare. The study was carried out between February 2016 and October 2018. About 1.12 lakh children and adolescents (0-19 years) were covered for height and weight measurements, and biological samples from 51,029 children (1-19 years) were taken from all ..
Topics: Adolescence • Branches of biology • Cholesterol • Chronic condition • Global health • Health • Healthy diet • Hypertension • Non-communicable disease • Nutrition • Obesity
The World COPD (Chronic Obstructive Pulmonary Disease) Day is observed every year on 21st of November by the Global Initiative for Chronic Obstructive Lung Disease (GOLD) to raise awareness of COPD and to improve prevention and treatment of this lung disease for patients around the world. The 2018 theme is 'Never too early, never too ..
Topics: Bronchitis • Chronic condition • Chronic lower respiratory diseases • Chronic obstructive pulmonary disease • COPD: Journal of Chronic Obstructive Pulmonary Disease • Health • Lung • Obstructive lung disease • Pulmonology • Respiratory disease • Respiratory diseases • Sputum
India has been ranked 145th among 195 countries with score of 41.2 in terms of Healthcare Access and Quality (HAQ) index of 2016, as per Lancet's latest study "Global Burden Of Disease". According to the study, India performed poorly in tackling cases of tuberculosis, rheumatic heart diseases, Ischaemic heart diseases, stroke, testicular cancer, colon cancer ..
Topics: Cancer • Chronic condition • Disease • Health • Medical terminology
A recent study by World Health Organisation (WHO) has pointed out that out of every 10 deaths in India, eight are caused by non-communicable diseases (NCDs) such as cardiovascular diseases, cancers, chronic respiratory diseases and diabetes in urban India. In rural India, six out of every 10 deaths is caused by NCDs. Globally, 60% of ..
Month: Current Affairs - November, 2011
Topics: Cardiovascular disease • Chronic condition • Diabetes • Global health • Health • Medical terminology • Medicine • Non-communicable disease • Preventive healthcare • RTT • United Nations Interagency Task Force on the Prevention and Control of NCDs
Communicable Disease or infectious disease is resulting from the presence of pathogenic microbial agents, including pathogenic viruses, pathogenic bacteria, fungi, protozoa, multicellular parasites, and aberrant proteins known as prions. The main communicable diseases are as follows: Diseases Caused By Virus These include – AIDS, Chickenpox Poliomyelitis:, Measles, Rubella or German measles, Herpes Simplex, Herpes Zoster, ..
Topics: Actuarial science • Cardiovascular disease • Chronic condition • Disease • Genetic disorder • Health • Infection • Medical specialties • Medical terminology • Medicine • Non-Communicable Diseases • Protozoan Diseases • RTT • Rubella • Viral diseases