Page-2 of
Cheque Current Affairs, GK & News
The union cabinet has approved the ordinance on Payment of Wages Act that relates to the payment of wages. The ordinance facilitates central government administered establishments to pay salaries by cheque or credit salary in employees' bank accounts. Accordingly, the ordinance will amend Section 6 of the Payment of Wages Act, 1936. It should be ..
Topics: Cheque • Economy • Government of India • Law by country • Law in India • National accounts • Ordinance • Parliament of India • Truck Acts • Wage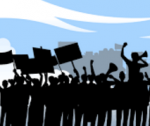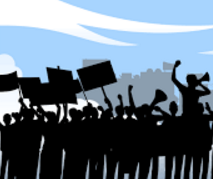 United Opposition consisting of major political parties like Congress, Trinamool Congress, and the BSP have given a call for nationwide Bharat Bandh to escalate their protest over the demonetisation drive of the union government. They said they will observe November 28 as 'Aakrosh Divas'. The opposition parties have been disrupting the proceedings in both Houses ..
Topics: Bandh • Cheque • Currency • Debit card • Economy • Financial services • Indian banknote demonetisation • Legal tender • Monetary reform • Money
ICICI Bank will launch its services through social website 'Facebook' in order to expand its internet banking services. ICICI is among the first banks to start its online presence and facilitate non-cash transactions i.e. requests for cheque books, account statement enquiry etc. The bank also plans to allow debit and credit transactions. The bank unveiled ..
Month: Current Affairs - September, 2012
Topics: Bank • Banking • BSE SENSEX • Cheque • CNX Nifty • Economy • Financial services • ICICI Bank • Maestro • Money • Online banking
From April 1, 2012, the cheques and bank drafts will have a life of just three months instead of the earlier six months. RBI has recently issues a notification that these instruments will have to be presented within three months from the date of issue as it has been brought to its notice by the ..
Month: Current Affairs - December, 2011
Topics: Bank • Banking • Cheque • Cheque clearing • Economy • Financial services • Money • Payment • Traveler's cheque