Page-8 of
Cancer Current Affairs, GK & News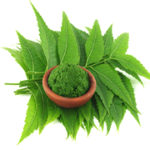 A new study has claimed that a natural extract derived from the neem tree can potentially be used to treat pancreatic cancer without harming normal, healthy cells. The study was conducted by scientists from the Texas Tech University Health Sciences Center El Paso (TTUHSC El Paso). The findings were published in the journal Scientific Reports. ..
Month: Current Affairs - February, 2016
Topics: Ayurveda • Cancer • Current Affairs 2016 • Science and Technology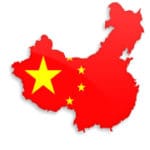 China has set up the world's largest cancer registry system in a bid to fight the cancer diseases with more-targeted and evidence-based intervention programmes. The cancer registry system is a systematic collection of data about cancer and tumor diseases of Chinese people. The registry records complete summary of cancer patient history including diagnosis, treatment and ..
Month: Current Affairs - July, 2015
Topics: Cancer • China • Current Affairs 2016 • Diseases • Public health
Recently, the scientists have developed a new cancer drug that kills aggressive and deadly tumours by altering the structure of the cancer growth protein. The scientists, led by David A. Cheresh, PhD, professor of pathology and associate director for translational research at the Moores Cancer Center, used an innovative chemical and biological approach to design ..
Month: Current Affairs - January, 2012
Topics: BRAF • C-Raf • Cancer • Carcinoma • Clinical medicine • Colorectal cancer • Lung cancer • Neoplasms • Non-small-cell lung carcinoma • Oncogenes • RTT • Treatment of cancer
Lynch Syndrome is a genetic anomaly that predisposes a person to developing colorectal cancer and a range of other solid organ cancers. Recently it has been found that Aspirin, the drug used by millions of people to protect their heart, has been found to drastically reduce colorectal cancer rates among those who have an increased ..
Month: Current Affairs - December, 2011
Topics: Antipyretic • Aspirin • Cancer • Clinical medicine • Colorectal cancer • Commercialization of traditional medicines • Drugs • Hepatotoxins • Hereditary nonpolyposis colorectal cancer • Medicine • Nonsteroidal anti-inflammatory drugs • RTT