Burhanpur Current Affairs, GK & News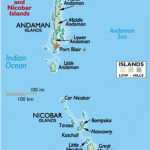 The Ministry of Home Affairs has named the Aberdeen Police Station in the South Andaman and Nicobar Islands as the best police station in the country. The assessment was made by the Quality Council of India/ QCI which then reported to the MHA at the centre. Some of the parameters of assessment were corruption, crèche ..
Topics: Andaman and Nicobar Islands • Balasinor • Burhanpur • Geography of Asia • Government of India • Quality Council of India • Southeast Asia • States and union territories of India
Tadvi Bhil is a tribal community listed under Scheduled Tribes. The community members are found in small pockets of Rajasthan, Gujarat, Madhya Pradesh and Maharashtra. Tadvi Bhil is a sub-caste of those who have adapted to Islam under the larger Bhil community. These Tadvi Bhil Muslims are syncretic and unrigid in their practice of Islam ..
Topics: Aurangazeb • Bhil • Burhanpur • Gujarat • Madhya Pradesh • Maharashtra • nomadic tribes • Rajasthan • Scheduled Tribe • ST • Tadvi Bhil • Tadvi Bhil Muslims