Book:India States Current Affairs, GK & News

Tamil Nadu has improved its judicial operational capacities more than other States between financial years 2013 and 2017 as per the recently released India Justice Report. The report was published by Tata Trusts and designed by How India Lives. Manipur, Jammu & Kashmir, Assam, Nagaland, Andhra Pradesh and Telangana were excluded. The report pointed out ..
Month: Current Affairs - December, 2020
Topics: Book:India • Book:India States • Tamil Nadu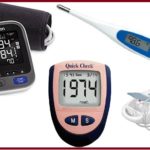 On 11 Nov, the government has approved setting up four medical device parks with a view to support Make in India initiative and provide world-class treatment at affordable prices. The parks will be set up in Andhra Pradesh, Telangana, Tamil Nadu and Kerala. Further, Uttarakhand and Gujarat have also approached the Centre for such parks. ..
Topics: Andhra Pradesh • Book:India • Book:India States • Medical Device Parks
The first-ever India Innovation Index (III) has been launched by NITI Aayog in New Delhi in order to promote competitiveness among the states. Karnataka has topped the index, followed by Tamil Nadu, Maharashtra, Telangana, Haryana, Kerala, Uttar Pradesh, West Bengal, Gujarat and Andhra Pradesh. Jharkhand finished last in the list of 17 major states. Among ..
Topics: Book:India : States and Territories • Book:India States • Indian National Congress • States and union territories of India
NITI Aayog has recently released report on the Composite Water Management Index 2.0 (CWMI 2.0) for reference year 2017-18 . Gujarat has been ranked first in the CWMI 2.0, followed by Andhra Pradesh, Madhya Pradesh, Goa, Karnataka and Tamil Nadu. In North Eastern and Himalayan States, Himachal Pradesh has been adjudged No. 1 in 2017-18 ..
Topics: All India Mahila Congress • Book:India : States and Territories • Book:India States • Politics of country subdivisions • Politics of India • States and union territories of India
Uttarakhand will host the first-ever Himalayan states` conclave in Mussoorie on July 28 where the prime focus will be on sustainable development. The conclave will deliberate on the problems faced by Himalayan states. It will be attended by the chief ministers of all Himalayan states – Uttarakhand, Jammu and Kashmir, Himachal Pradesh, Sikkim, Assam, Arunachal ..
Topics: All India Mahila Congress • Book:India • Book:India States • States and union territories of India