Biodiesel Current Affairs, GK & News
Biodiesel is vegetable oil- or animal fat-based diesel fuel consisting of long-chain alkyl esters. It is used as a blend to Petro Diesel and denoted by B factor. This means that 100% biodiesel is referred to as B100, while 20% biodiesel, 80% petro diesel is labeled B20. Similarly 5% biodiesel, 95% petro diesel is labeled ..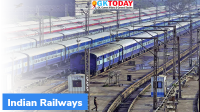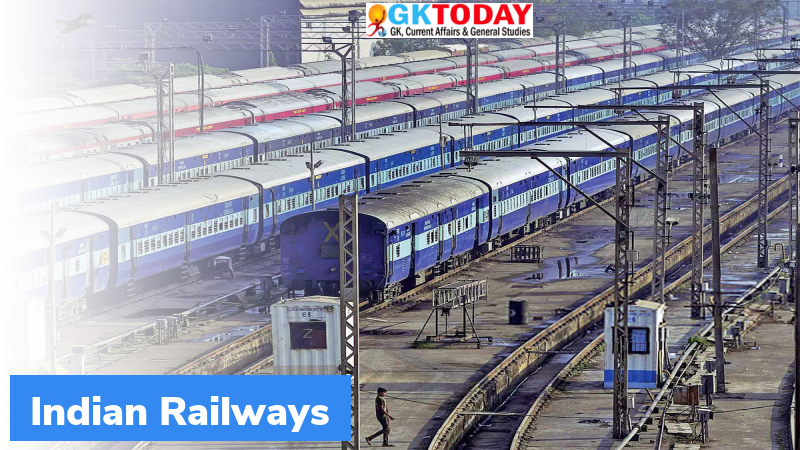 Railway Ministry has closed down the Indian Railways Organization of Alternate Fuel (IROAF), in effect from September 7, 2021. Key Points IROAF is a separate enterprise that works in the field of green fuels for transport. It recently invited bids for hydrogen fuel cell-based technology to run the trains. This closure would not affect the ..
Month: Current Affairs - September, 2021
Category: Economy & Banking Current Affairs
Topics: Biodiesel • Diesel Powered Multiple Units (DEMU) • Indian Railways • Indian Railways Organisation for Alternative Fuels (IROAF) • Ministry of Railways • Northern Railway zone • Railway Board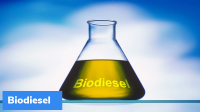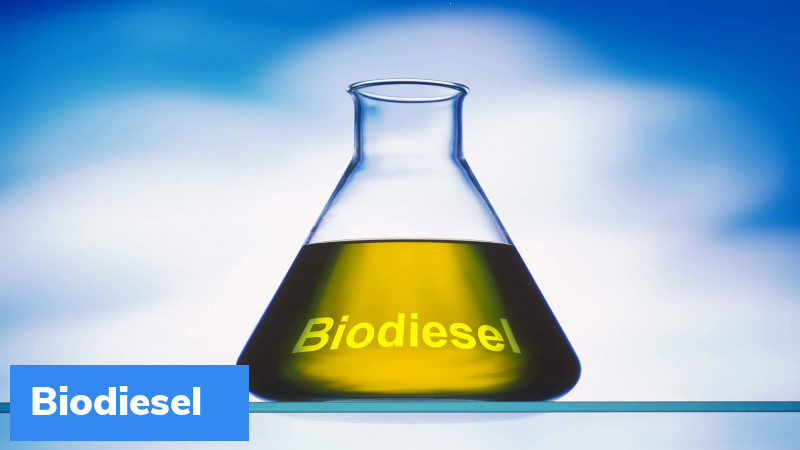 John Abraham, a veterinary-doctor-turned-inventor, has received the patents for inventing biodiesel from the waste of slaughtered chicken. This biodiesel offers mileage of around 38 km a litre. This biodiesel costs around 40% of the current diesel price and cuts down on pollution by half. Highlights The Indian Patent Office finally granted the patent after seven ..
Month: Current Affairs - July, 2021
Category: Science & Technology Current Affairs
Topics: Biodiesel • biodiesel from the waste of slaughtered chicken • John Abraham • Kerala Veterinary and Animal Sciences University • Wayanad veterinary college
Union Cabinet has given its approval for signing of Memorandum of Understanding (MoU) between Republic of India and Federative Republic of Brazil on Bioenergy Cooperation. Background In 2016, during the meeting between Prime Minister Narendra Modi and President of Brazil in India, the two sides agreed to cooperate on research and development (R&D) of renewable ..
Month: Current Affairs - December, 2019
Category: International Current Affairs
Topics: Biodiesel • Bioenergy Cooperation • Biofuel • Biofuel Policy • India-Brazil • Latin America and Caribbean region
On the occasion of the World Biofuel Day (WBD-2019), the Rajasthan government released biofuel rules-2019 & became the first State in India to implement the National Policy on Biofuels, which was unveiled by the Government of India (GoI) in May 2019. The desert State will put emphasis on increasing production of oilseeds and establish a ..
Topics: Aviation biofuel • Biodiesel • Bioenergy • Biofuel in Australia • Biofuels • Bright green environmentalism • Energy • Renewable fuels • Sustainable Development • Sustainable technologies
The World Biofuel Day (WBD) is observed every year on 10th of August to create awareness about the importance of non-fossil fuels as an alternative to conventional fossil fuels. The day also highlights the various efforts made by Government in the biofuel sector. The 2019 theme of Biofuel day is 'Production of Biodiesel from Used ..
Topics: Biodiesel • Biofuels • Biofuels by region • Climate change mitigation • Energy • Fuels • Renewable fuels • Sustainable biofuel • Sustainable Development • Vegetable oil fuel