Asset management Current Affairs, GK & News
The function of managing assets on behalf of a customer, usually for a fee.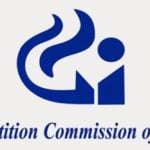 On 14 Nov, the Competition Commission of India (CCI) has approved the merger of the BNP Paribas (BNPP) Mutual Fund and the Baroda (BOB) Mutual Fund, under the Competition Act, 2002. The parties propose to amalgamation includes BOB BOB Asset Management Company (AMC) into BNPP AMC and BNPP Trustee Company (TC) into BOB TC. After ..
Topics: American Motors Corporation • Asset management • BNP • BNP Paribas • BNPP • Finance • Investment • Money • Mutual Fund