Page-19 of
Artificial intelligence Current Affairs, GK & News
Microsoft has launched its 'Project Brainwave' deep learning acceleration platform for real-time artificial intelligence (AI). With the help of ultra-low latency, the system processes requests as fast as it receives them. The 'Project Brainwave' uses the massive Field-Programmable Gate Array (FPGA) infrastructure that Microsoft has been deploying over the past few years. The real-time AI ..
Topics: Artificial intelligence • Digital electronics • Digital technology • Field-programmability • Field-programmable gate array • Hardware acceleration • Microsoft • Technology
The Microsoft India has tied up with the state of Telangana to use its artificial intelligence-based MINE platform to screen children for eye problems and prevent avoidable blindness. The Microsoft Intelligent Network for Eyecare (MINE) is an artificial intelligence platform to reduce avoidable blindness. With this tied up, Telangana has become the first Indian state ..
Month: Current Affairs - December, 2020
Topics: Academic disciplines • Artificial intelligence • Computational neuroscience • Contents • Cybernetics • Telangana • Visual impairment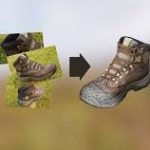 Scientists including one of Indian origin have developed new artificial intelligence (AI) software called SurfNet that can create three dimensional (3D) models from 2D photographs. When fully developed SurfNet could have significant applications in the fields of 3D searches on the internet researchers. In an advance version it can allow future robots to navigate in ..
Month: Current Affairs - July, 2017
Topics: Artificial intelligence • Robotics • Science and Technology • SurfNet Technology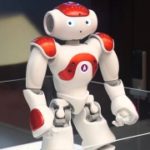 India's first banking robot named Lakshmi was launched by the Kumbakonam-based City Union Bank (CUB) in Chennai, Tamil Nadu.  Lakshmi will be first on-site huamanoid (robot) in India. Currently, CUB has readied only one version of huamanoid banker and but is planning to deploy 25-30 robots at key branches by end of year if Lakshmi ..
Month: Current Affairs - November, 2016
Topics: Artificial intelligence • Banking • Banking Robot • Lakshm • Science and Technology • Tamil Nadu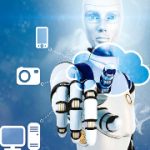 The world's first robot lawyer named 'ROSS' has been employed by a US law firm BakerHostetler. The first of its kind artificial intelligence (AI) lawyer will assist the law firm and its various teams in legal research. The robot was built by the company ROSS Intelligence and its working is based on cognitive computing. The ..
Month: Current Affairs - May, 2016
Topics: Artificial intelligence • Cognitive Computing • Science and Technology • United States