Page-3 of
Airports Authority of India Current Affairs, GK & News
Aerospace and Aviation Sector Skill Council (AASSC) is the apex body in skill development in the emerging Aerospace and Aviation sector. The promoters of the company are Hindustan Aeronautics Limited (HAL), Bangalore Chamber of Industries & Commerce (BCIC) and Society of Indian Aerospace Technologies & Industries (SIATI). The Governing Council of AASSC has representation from ..
Topics: Aerospace • Airports Authority of India • Bangalore • Economy of India • Hindustan Aeronautics Limited • India • National Skill Development Corporation
The World ATM Congress (WATMC-2018) was held at Feria de Madrid in Spain from March 6 to 8. It is the world's largest international air traffic management (ATM) exhibition and conference attracting thousands of delegates each year. In it, the Airports Authority of India (AAI) participated and showcased its achievements and initiatives.
Topics: Air navigation service providers • Air traffic control • Air traffic management • Airports Authority of India • ATM • Automated teller machine • Economy • Madrid • Ministry of Civil Aviation • Technology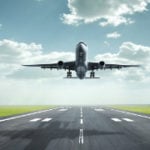 India and Lao PDR have signed civil aviation cooperation agreement for providing SkyRev360, a comprehensive e-data gathering, invoicing and collection system. The agreement was signed between Airports Authority of India (AAI) and Lao Air Traffic Management, Department of Civil Aviation. SkyRev360 SkyRev360 is fully automated and comprehensive data gathering invoicing and collection service system. It ..
Month: Current Affairs - January, 2018
Topics: Airports Authority of India • civil aviation • IATA • India • Lao PDR • Make in India • National • SkyRev360
To resolve the issue of seniority of the employees of erstwhile NAA (National Airports Authority) and IAA (International Airports Authority), Civil Aviation minister Ajit Singh formed a committee. Objective: To determine the inter-se seniority of all employees in various cadres after identifying principles and parameters for fixation of seniority The inter-se seniority will be determined ..
Month: Current Affairs - June, 2012
Topics: Airports Authority of India • Government • Hierarchy • IAA • NAA • Political philosophy • Politics • Seniority • Structure
Polio campaign: International experts exalts India International experts have praised India for having just one case of polio in the first 6 months of 2011 As per them, India has run very high quality vaccination campaigns They, however, added that a plan to rid the world of polio by the end of next year is ..
Month: Current Affairs - July, 2011
Topics: Airports Authority of India • Chennai International Airport • Chhattisgarh • Countries • Geography • GPS-aided GEO augmented navigation • India • Kankesanthurai • KKS • Navigation