Agni Current Affairs, GK & News
Agni, the god of Fire, is one of the most prominent of the deities of the Vedas. With the single exception of Indra, more hymns are addressed to him than to any other deity. The word agni is Sanskrit for "fire" (noun), cognate with Latin ignis (the root of English ignite), Russian огонь (ogon), Polish ..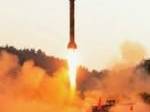 On October 18, 2020, the Defence Research Development Organization test fired the naval version BRAHMOS missile from INS Chennai successfully. The missile was test fired from an indigenously built stealth destroyer INS Chennai. The missile hit a target in Arabian Sea Highlights BRAHMOS is a supersonic missile. It was jointly developed by India and Russia. ..
Month: Current Affairs - October, 2020
Category: Defence Current Affairs
Topics: Agni • Ballistic missile • Brahmos • Cruise missile • DRDO • Prithvi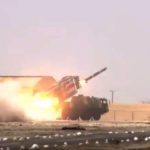 India recently conducted the test fire of Prithvi II missile, developed indigenously and was successful. The test was conducted at Chandipur Integrated Test Range, Odisha. Highlights The missile struck a range of 350 km. The test fire was one of the routine exercises. The trajectory of the missile was tracked by electro optical tracking systems, ..
Month: Current Affairs - September, 2020
Category: Defence Current Affairs
Topics: Agni • Ballistic missiles • DRDO • Integrated Guided Missile Development Programme • MTCR • Prithvi • Strategic Forces Command • UAVs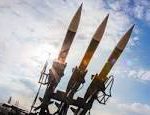 On 18 Nov, Pakistan conducted a successful test launch of a surface-to-surface ballistic missile 'Shaheen-I' missile capable of delivering all types of warheads up to 650 kilometres. The launch was held as part of a training exercise "aimed at testing the operational readiness of Army Strategic Forces Command. The objective of the launch was at ..
Topics: Agni • Agni-III • Ballistic missiles • Ghaznavi • Guided missiles • Missiles • Shaheen-I • Short-range ballistic missiles • Strategic Forces Command
AGNI-IV was successfully test fired from the Wheeler's Island in Odisha. The missile was fired from the road mobile launcher. The main features of AGNI-IV: Nuclear capable ballistic missile Range: 4000kms Propelled by composite rocket motor technology Equipped with Avionics, 5th generation on Board Computer Latest features to correct and guide for in-flight disturbances Fitted ..
Month: Current Affairs - September, 2012
Topics: Agni • Agni-II • Agni-IV • Agni-V • Defence Research and Development Organisation • Guided missiles • Inertial navigation system • Missile • Missiles • Ring laser gyroscope • Weapons
Agni-II launch was successfully executed by Army's Strategic Forces Command (SFC). The Missile after its launch from the Wheeler Island travelled more than 2,000 km in 700 seconds and hit the target are in Bay of Bengal accurately. It is nuclear-capable missile which can carry warheads of one tonne. The success of the launch marks ..
Month: Current Affairs - August, 2012
Topics: Abdul Kalam Island • Agni • Agni-IV • Agni-V • Ballistic missiles • Guided missiles • Intercontinental ballistic missiles • Missiles • Strategic Forces Command