Advaita Vedanta Current Affairs, GK & News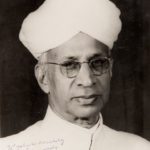 In India, the 5th September is celebrated as the teacher's day. This day, which is dedicated to the loving and caring spirit of the various teachers in our lives and acknowledging their contributions in molding our lives, is the occasion of the birth anniversary of the legendary Dr Sarvepalli Radhakrishnan. About Dr Sarvepalli Radhakrishnan Dr ..
Topics: Advaita • Advaita Vedanta • Hinduism • Indian philosophy • Nondualism • Philosophy • Religion • Sarvepalli • Sarvepalli Radhakrishnan • Spirituality • Telugu people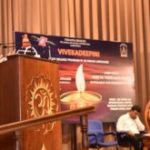 Vice President of India, Shri M. Venkaiah Naidu releases a book titled 'Vivekadeepini', a concise book of aphorisms (a memorable expression of a general truth or principle) initially written by Adi Shankaracharya, one of India's greatest spiritual and literary geniuses. About Vivekadeepini This short book is a summary of Prashnottara Ratnamalika written by Adi Shankaracharya. ..
Category: Art & Culture Current Affairs
Topics: Adi Shankaracharya • Advaita Vedanta • Ancient history • Dashanami Sampradaya • Prashnottara Ratnamalika • Vedanta Bharati • Vice President of India • Vivekadeepini
Vijayendra Saraswathi has become the 70th Sankaracharya of Kanchi Kamakoti Peetam, traditionally referred to as Kamakshi, on 28th February 2018 with the demise of Sri Jayendra Saraswati Swamiji. The Kanchipuram mutt is a Hindu monastic institution, located in Kanchipuram, Tamil Nadu. It is a pilgrimage for Hindus all around the world and particularly in South ..
Topics: Advaita Vedanta • Hindu pilgrimage sites in India • Hinduism in Tamil Nadu • Jayendra • Jayendra Saraswathi • Kanchi Kamakoti Peetham • Kanchipuram • Nondualism • religion • Shankaracharyas • Spirituality • Vijayendra Saraswati Swamigal