Page-4 of
Academic disciplines Current Affairs, GK & News
A group of researchers from the International Institute of Technology-Hyderabad (IIIT-H) are building a natural language processing (NLP) tool to help adolescent girls combat online social biases or toxicity in the form of body-shaming, sexual harassment. Project Angel The IIIT-Hyderabad began Project Angel after the group, through interviews and surveys, found incidences of depression among 25-30% ..
Topics: Academic disciplines • Computational linguistics • Computational science • International Institute of Information Technology, Hyderabad • Natural language processing • Speech recognition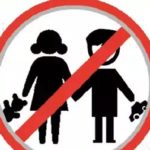 A task force has been set-up in the Koraput district of Odisha to check the practice of child marriage, common among the tribal communities in the region. Task-Force for Preventing Child Marriages The task force comprises of officials from 21 departments, including health, education, social welfare and police. The education department has been tasked to ..
Topics: Academic disciplines • Anganwadi • Child marriage • Demography • Dhimsa • Humans • Infant mortality • Koraput • Marriage • Public health
The Bureau of Police Research and Development (BPR&D) has recently organized the National Conference on "Criminal Activities and Radicalization in Jails : Vulnerability of Inmates and Jail Staff and their Protection"  in New Delhi. The aim of the 2-day Conference is to provide a platform for the prison personnel of all ranks at the national ..
Topics: Academic disciplines • Behavioural sciences • Penology • Political terminology • Prison • Radicalization • Sociology • Terrorism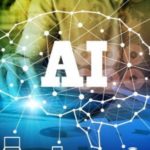 The Union Government is soon expected to launch a national policy on artificial intelligence (AI). Features of the Proposed Policy The government will launch a National AI programme under which a task force would be constituted under Principal Scientific Advisor K Vijay Raghavan to identify projects and initiatives in which to implement the AI technology. Establishing a ..
Topics: Academic disciplines • Ai • Artificial intelligence • Kai-Fu Lee • Technology
The International Literacy Day (ILD) is celebrated every year on 8th of September  to raise awareness and remind people of the importance of literacy as a matter of dignity and human rights. The 2019 theme is 'Literacy and Multilingualism'.
Topics: Academic disciplines • Dignity • Human behavior • International Literacy Day • Knowledge • Literacy • World Literacy Foundation • Writing
Job Alerts: Uncategorized