Page-5 of
5G Current Affairs, GK & News
On April 5, Telecom giant Samsung Electronics released the Galaxy S10 5G in South Korea. It is the world's first available smartphone with built-in fifth-generation communications. Earlier, South Korea became the first country to roll out a super-fast 5G mobile network nationwide, which allows users to download entire movies almost instantaneously. Three South Korean carriers ..
Topics: 5G • Companies • LG Uplus • Mobile phones • Mobile telecommunications • Samsung Galaxy • Samsung Galaxy S10 • Samsung mobile phones • SK Telecom • Smartphones • Telecommunications • Touchscreen mobile phones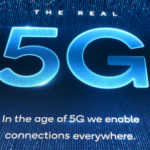 South Korea launched the world's first nationwide 5G mobile networks on 11 pm April 3, 2019. Three top telecom providers SK Telecom, KT, and LG Uplus launched the 5G services. South Korea launched the 5G services two days ahead of the schedule as there were speculations that US mobile carrier Verizon might start its 5G ..
Month: Current Affairs - April, 2019
Category: Science & Technology Current Affairs
Topics: 5G • Chicago • millimeter wave • Minneapolis • South Korea • USA
South Korea will launch the world's first fully-fledged 5G mobile networks on 5th April 2019. Hyper-wired South Korea has a reputation for technical prowess, and Seoul has made the 5G rollout a priority as it seeks to stimulate stuttering economic growth. The superfast communications heralded by fifth-generation wireless technology will bring smartphones near-instantaneous connectivity – ..
Topics: 5G • Internet of things • Mobile technology • Mobile telecommunications • Smartphones • Technology • Technology forecasting • Telecommunications • Wireless
The Hongkou district of Shanghai has recently claimed to have the world's first district with 5G coverage and a broadband gigabit network. It conducted trial runs of the 5G network, backed by telecom services provider China Mobile. Shanghai also aims to build over 10,000 5G base stations by the end of this year and the ..
Topics: 5G • 5G NR • Concerns over Chinese involvement in 5G wireless networks • LTE • Mobile telecommunications • Technology • Telecommunications • Telstra
Bengaluru-based Semiconductor Company "SignalChip" has launched India's first indigenous semiconductor chips for 4G /LTE and 5G NR modems in New Delhi. The SCBM34XX and SCRF34XX/45XX series of chips, code-named 'Agumbe', are the result of over 8 years of relentless and deep R&D by Signalchip engineers. The RF sections cover all LTE/5G-NR bands upto 6GHz. These ..
Topics: 5G • Fabless semiconductor companies • Internet of things • LTE • Mobile technology • Mobile telecommunications • MYMO Wireless • Qualcomm Snapdragon LTE modem • Technology • Telecommunications